Work Place Strategies for Office Space Design: Why Business Goals Should Guide Workplace Design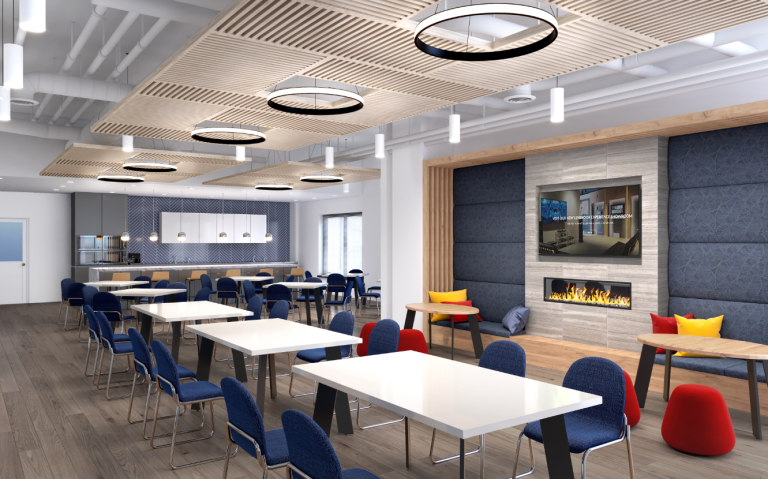 A workplace strategy is an organization's plan for how the physical space, facilities, and infrastructure can be optimized for employees across all departments and roles to help achieve business goals. 
Good workplace strategies use data and feedback in order to create a better understanding of current space utilization and to anticipate future space needs. Ultimately, office design needs to be created with employees in mind. For workplace leaders, the goal is to keep employees engaged, productive, and happy. 
Nowadays most companies are embracing a hybrid approach as an effective workplace strategy, it is important to rethink the best way to construct and design a workspace that facilitates employee satisfaction and productivity.
Traditional office space may not be the best for the changing needs that come from a flexible working environment. Physical spaces have changed with the addition of hot desking, increase in technology tools, spaces that improve collaboration, an increase in natural daylight and stylized meeting rooms. The new world of work involves innovation and looking towards the future, let's look at ways that office spaces can be transformed to support workplace efficiency and engagement. 
In this post, we will take at the office furnishing and design considerations that can help inform your new workplace strategy.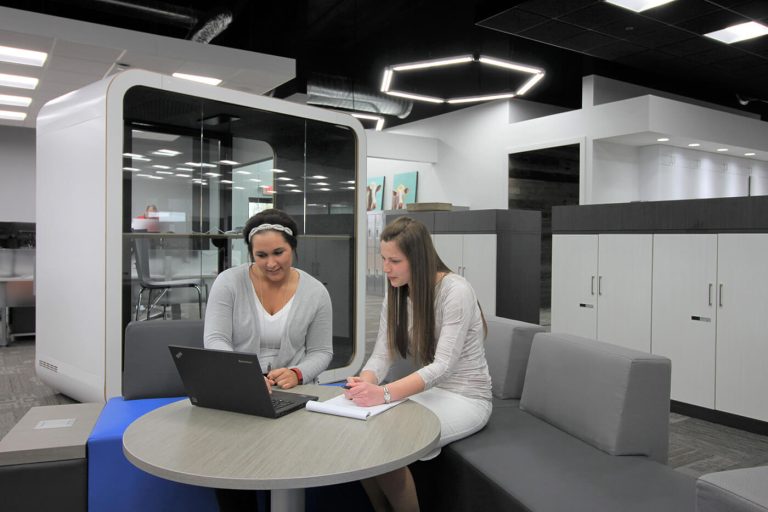 Employees are the heart and soul of a company. People are everything. It is not possible to put an accurate dollar value on what employees are worth to a company, but there is no denying that the more engaged and committed employees are to an organization the more a company can thrive.  
Employees want to feel valued and value work life balance. As working remotely is starting to convert into hybrid work models it is essential to design a workspace that helps people feel connected and keeps the employees' happiness in mind and this can lead to more loyalty.
Employees and future candidates examine the corporate culture of a company to get a sense of whether they share the same values as the company. Employee feedback has shown that it has become more important than ever for people to work for a company that has integrity and with a hybrid model, employees' productivity requires a culture of collaboration amongst different departments. Management helps set the tone of what the culture is and whether well being is a priority.
A workplace strategy involves how best to utilize every aspect of the workplace–from conference rooms and other common areas to offices, furnishings, decor and more. 
Companies can transform their building internally with a design build and create a modern office design that fosters a positive employee experience and innovative ways to engage their staff. Increasing natural light within office spaces can be one way to achieve this, as it improves both physical and mental wellbeing, giving office workers a sense of connection with the outside world. 
Team environments can benefit greatly from stimulating meeting spaces, inspiring collaboration between team members and spurring employee productivity, with private offices allowing for employees to work independently on projects when needed. 
The office environment also needs to be upgraded regularly, allowing for accessibilities that suit all employees, no matter their size or ability. Ultimately the office should be friendly and inviting- an office space that people are proud to come into each day.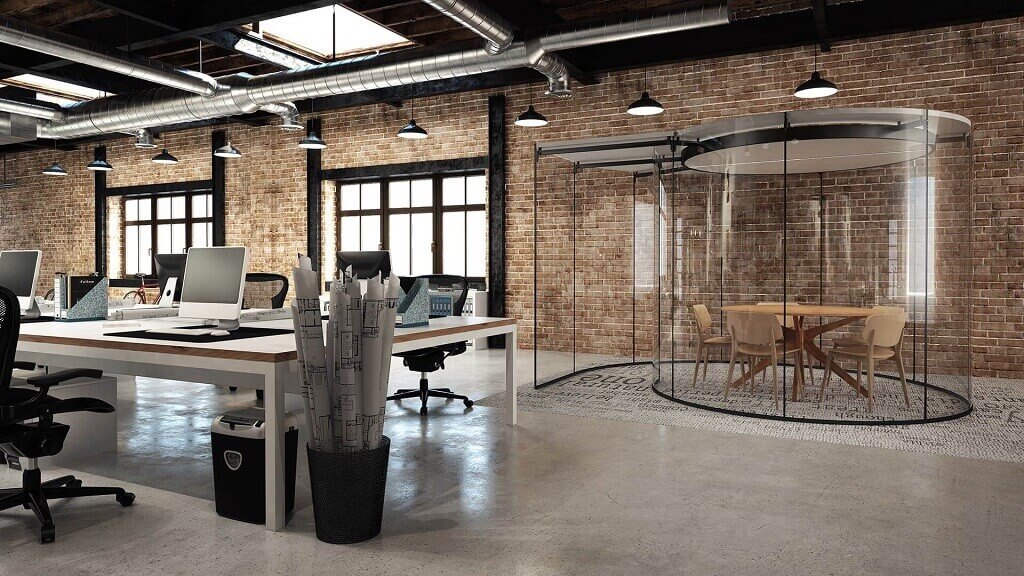 Current Trends of Good Workplace Strategy
The purpose of a workplace strategy is to ensure that any office construction project supports long-term business goals. Of course, this is while fostering collaboration, company culture, and employee engagement. A good, data-driven workplace strategy can help employees remain efficient and productive. And it can also lead to a more cost effective use of space over time. A hybrid workspace that inspires innovation and more collaboration can lead to higher employee satisfaction.
Office Space Design Strategies
At the WDI Group, office spaces are our passion and specialty. We understand that different spaces need to be designed with their respective purposes in mind. That's why we take the time to really partner with our clients, so that each office is tailored to their unique office space strategy and characteristics. 
As hybrid office specialists we pride ourselves on listening and understanding a client's needs and working with them to add the most value. Creating an office space that incorporates the latest trends in office design allows us to accomplish positive outcomes for our clients' work environment, regardless of its size or scope.