WHAT TO EXPECT FROM OUR DESIGN / BUILD PROJECT DELIVERY METHOD
The quality of a workplace's design can do more than make an office come alive. A highly collaborative, activity-based work environment can also help strengthen your brand and improve operational efficiency. 
WDI Group's design and construction services will help you find the perfect way to beautify your space, motivate your staff and produce amazing results. Step away from the traditional design bid build project delivery method and let us find the best solution to suit all your needs!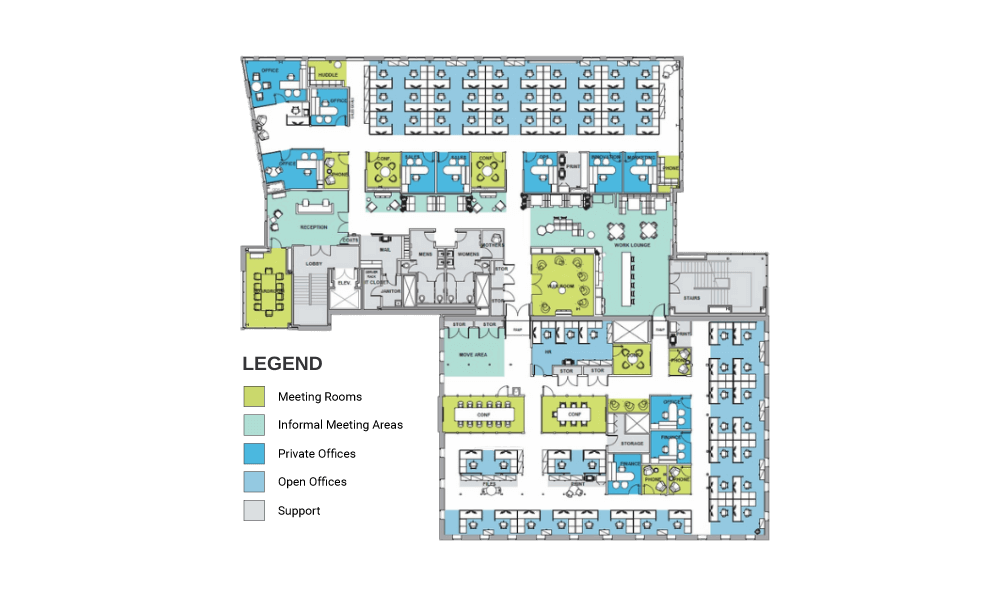 Our full-service design/build firm gets the ball rolling with workplace strategy sessions to assess the connection between employees, technologies, and spaces within an organization. Through questionnaires and one-on-one interviews with senior leadership, our design services identify goals and opportunities to arrive at a deeper understanding of your company's unique needs. Drawing on our expertise in psychology, customer engagement and workplace organization, our experienced workplace interior designers then create a set of strategic plans.

We make your workplace design a reality while managing quality control and minimizing surprise costs. Our design and construction services cover everything from project site preparation to construction project closeouts. As comprehensive design / build contractors, the WDI team will manage and coordinate all trade activities, deliveries, inspections and most importantly, the overall safety of the jobsite. We also coordinate with the landlord, building staff and any adjacent tenants so that if any issues arise, our team can immediately address them. From the initial concept to project management to building the final product, our hybrid workplace design process even involves helping your employees transition to their new work environment, all while keeping projects on time and on budget. Our workspace design / build team will provide you with the benefits an interior designer, project manager and architect provides, all in one contract.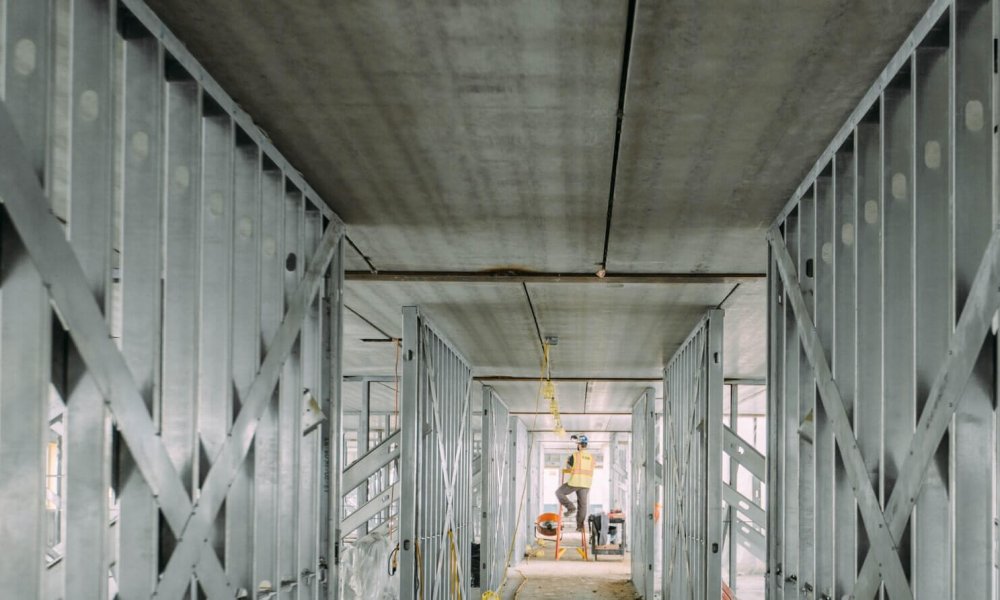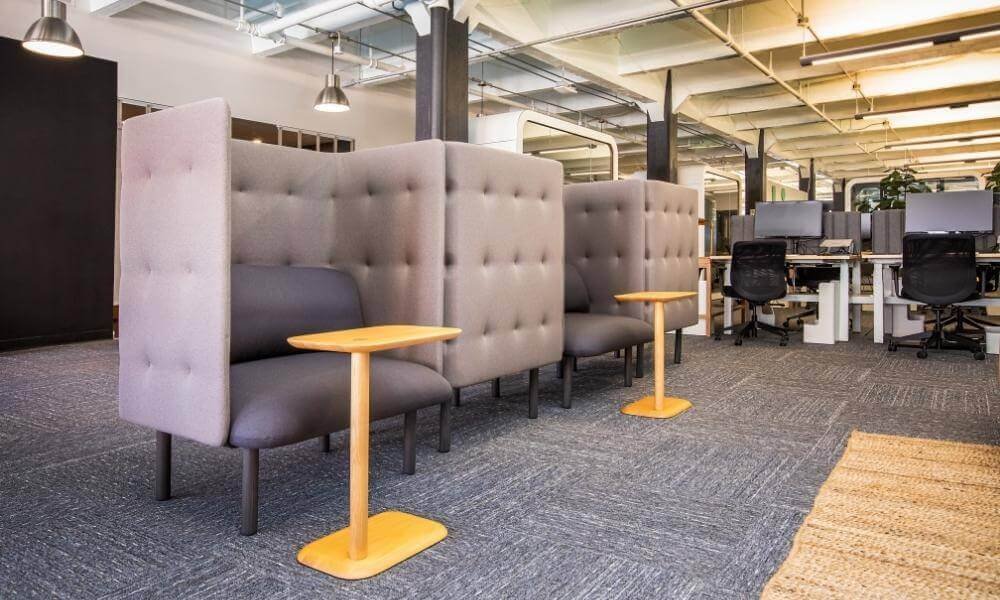 We ensure your offices, break rooms, and collaborative areas have furnishings that are a good balance between form and function. Whether you're in Mississauga or Toronto, interior design like ours embraces technology, and WDI effortlessly integrates it into your new workspace in a way that makes the most sense for your business. Our configurations and furnishings also encourage and facilitate the practice of hotelling and hot desking, enabling organizations to dynamically schedule their own use of workspaces. This alternative to the traditional office concept of permanently assigned seating provides greater flexibility while helping to save on costs which in the end proves to be extremely budget friendly.
We've taken on some incredible projects for a multitude of clients over the years, and we're proud of each and every one. 
WDI Group has extensive experience in both hybrid office interior design and workspace layout projects across the Greater Toronto Area and North America. Our strategic partnerships and versatile design/build processes allow us to streamline an entire project and provide immense cost savings and client satisfaction at the same time. 
With the design, construction, and furnishings all under one roof, trust WDI for your design/build needs and absolutely love your new space. Our design-build approach is different from the traditional project delivery but it's a new method that works wonders on your business. No more signing separate contracts for all your needs because WDI is your single-source solution for all your office design and construction needs.
By revamping your key interiors using contemporary designs and materials, we create a better workflow, which leads to increased productivity and greater overall happiness among employees. 
Here are just a few examples of workspaces:
INNOVATION AND COLLABORATION ZONES, HOTELLING AND MORE
Our team uses their unique design ideas to upgrade old office spaces into more agile work environments. We ensure these spaces are flexible and can be used in ways that work best for your company, including the addition of ample seating, work areas, private spaces, white boards, hot desking and more – with or without the integration of technology. From glass walls to agile furniture solutions, our design group makes your private spaces feel more inviting, while also creating new space for innovation and collaboration.
CAFÉS AND COFFEE STATIONS
Changes to the traditional kitchen cafeteria represent one of the largest differences we've seen in the industry. More than just a place for employees to relax during lunch or to stretch their legs, we transform these areas into central hubs or flex spaces, where staff can grab coffee with colleagues, have one-on-one discussions, set up chairs to have town hall meetings, or to use for break out sessions. Flexible, shared interiors can be kept fully professional, or can be designed to include interactive areas for staff to let off some steam. We create tailored solutions for every project, in an appropriate budget.
EMPLOYEE, CLIENT AND VISITOR EXPERIENCE AREAS
After a careful review of your building's architecture, we can reimagine and redesign the layout to create a more equitable balance of collaborative and private spaces, helping employees brainstorm better ideas, quietly complete their work, or have one-on-one meetings. We can also design and reimagine areas in order to improve and upgrade the experience for your clients and visitors. These redesigned areas can streamline visitor check-ins, improve first impressions, showcase company culture and help your team put their best foot forward. With our one unified flow you're bound to get the most out of our service.
There's nothing like a first impression. Impress potential clients and employees with a reception space that is accommodating, fresh and modern. The reception areas show your clients and employees your company's corporate culture and are a great way to welcome new opportunities. This is why we'll add personal touches to showcase your company's brand and showcase the company's values. Our team of designers will design a budget friendly, fully functional reception area while our design build contractor makes it a reality.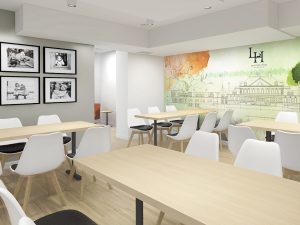 Office renovations play a crucial role in creating a productive and inspiring work environment for businesses. If you're a business owner in Canada, you might be wondering whether the costs associated with office renovations are tax deductible?
Read More
Start the Workplace Design Process Now
If your company is interested in refining and optimizing your workspace into a model of efficiency and style, you should get in touch with us right away! 
Our journey always begins by learning more about your company, its culture, and business needs. To get the process started, we invite you to fill out the form so that one of our team members can get in contact with you and learn how we can be of assistance.