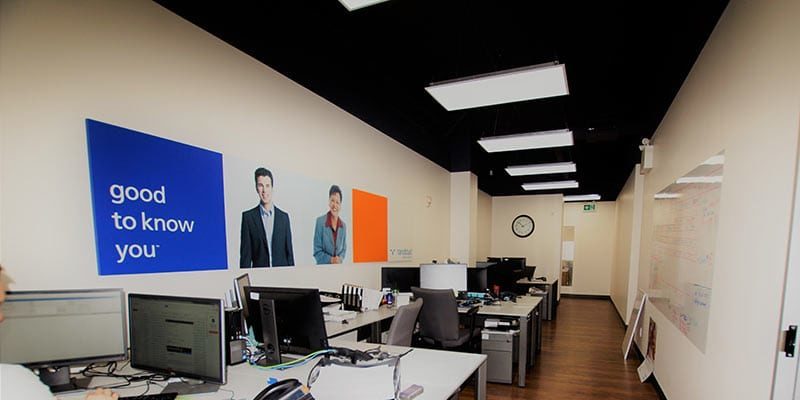 Ingram Micro
Location:
Multiple addresses, including: Mississauga & Toronto, Ontario, Canada; Vancouver, British Columbia, Canada
Size:
680,000 sq. ft. Ingram Micro is a global company serving more than 200,000 customers in approximately 160 countries. When the company sought to upgrade their facility in Mississauga, Ontario, WDI Group was brought in to renovate the existing space to create a fresh, modern, and efficient office environment.  WDI Group designed and built custom staff kitchens, huddle rooms and collaboration areas, while supplying and installing all required office furniture. Ingram Micro then retained WDI Group to recreate a 72,000 square foot space in Mississauga Ontario. Just one year later, we supplied and installed an additional 437 workstations, along with 27 new private offices for Ingram Micro. Being a trusted partner, Ingram Micro continues to retain the services of WDI Group for their commercial design, building, and commercial furnishing needs. WDI Group managed the complete project, and was able to provide one point of contact for these key areas throughout the entire project.
Space Planning
Interior Design
Architectural & Engineering Design
Project Management
Construction
Furniture Supply
Furniture Installation
If your company is interested in refining and optimizing their workspace into a model of efficiency and style, we want to hear from you. Our journey process begins with learning more about your company, its culture and its needs. We invite you to fill out the form to the right so that one of our agents can get in contact with you, and learn how we can be of assistance.