Design, Construct, Furnish.
This article could easily be inserted before or after any of the two previous articles in this three-part series. WDI Group really is your one-stop shop for a successful office renovation from the point you begin discussing the office design until the new furniture is installed in your new workspace. By working with WDI Group, the discussion about office furniture can start with the office design. It also means that, most likely, by the time the office renovation is complete, your office furniture is on hand and ready to install.
Developing a Space Plan
Developing a space plan at the design stage of your office renovation project means that the renovation can be designed around the best furniture layout instead of the other way around. Those questions we asked before in Office Design 101 are all-important – nothing is more disappointing than acquiring a brand-new shiny and bright office space and realizing that your selected furniture doesn't work. Does your team thrive on collaboration? Do you want a more open-concept space plan? Will there be a need for some sound-proofed space to reduce distraction when on a phone call? Let WDI Group help you answer those questions; with so many new and exciting products in the marketplace, we have lots of good ideas.
Selecting the Furniture
Not only does the workspace need to be functional, but so does the furniture. WDI is proud to supply furniture from Artopex, Logiflex, AIS, and many other reputable office furniture brands. Modern and ergonomic furniture such as sit-stand desks and specialty seating, to name a few, will promote a healthy workspace and can reduce stress to keep your staff focused and happy, while not overlooking the aesthetic design. It is also important to keep in mind the other aspects of office design when selecting the fabrics and finishes for your new office furniture – think about colours that suit your company image, and that coordinate with the new carpet tiles, LVT, freshly painted walls, and custom millwork finishes.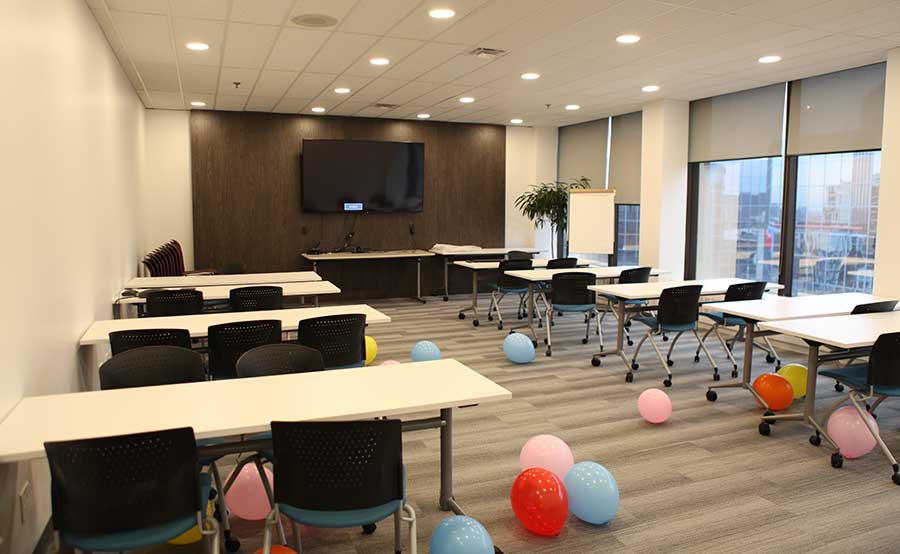 Scheduling the Furniture Install Imagine working with only one company from concept to completion of your office renovation project! WDI Group not only can assist with the space plan and product selection, but we also coordinate the construction and furniture installation. Our installation teams are experienced and professional and will schedule the install to meet your timeline with as little interruption to your daily work schedule as possible. Get Excited! Once your new office furniture is installed, it is time to celebrate. Contact WDI Group to hear stories from our past clients and learn of their experience with our Design, Construct, Furnish process. Email info@wdi.group today for more details or call us at 1-888-304-3114.