Bringing Home Comforts to the Office
We've been speaking with our clients on what staff would like to see as they return to the office.  After so much time has passed with people working from the comforts of their home, it was obvious that many wanted a "home away from home" feel in the workplace.  As companies migrate to some variation of the hybrid office model, many look forward to reuniting with colleagues and most importantly, having a productive day in a warm, comfy, and inviting workspace. 
Our team believes that going back to the office can be just as relaxing as working from home, and we go to great lengths to make our coworking spaces feel welcoming and inviting with the expertise of our design group.  
Though the office will never feel like home (and deservedly so), there are a few simple ways to make your office feel comfortable: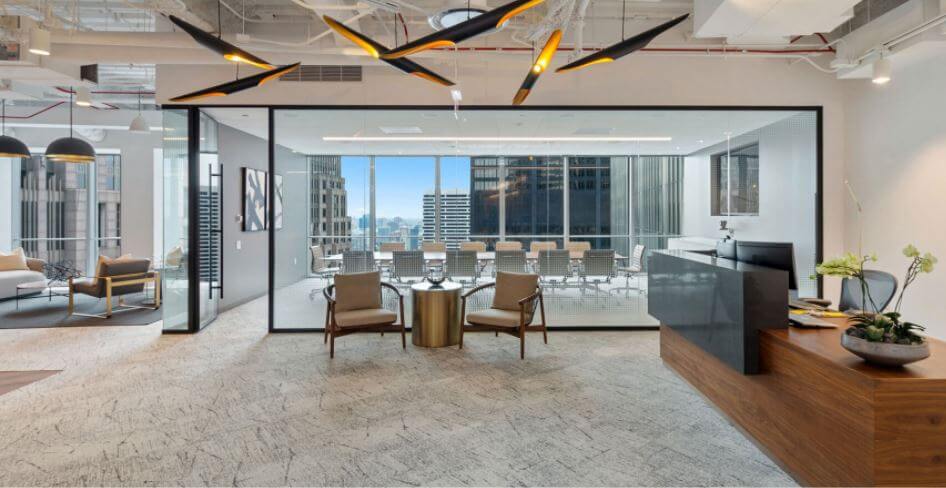 Accent Rugs                   
Adding a rug to your office instantly warms it up and provides a welcoming atmosphere. If you have a colourful couch or chair, use a neutral-colored accent rug to tie the room together. If your furniture is neutral, or you only have space for your workstations and filing cabinets, consider adding a warm-toned or vibrant accent rug to enliven the atmosphere.
Inspirational Art
Elevating the vibe and style of the office by putting up art, can be a real game-changer in the office.  If you haven't already done so, installing soothing and tranquil art on your walls can help to improve the general feel of the room. Another idea is to select art that ties into your company branding, business principles, and/or philosophy – the options are infinite.  Art maintains a professional and clean appearance while still reflecting personality and charm.
Productivity Music Playlist           
While some may prefer a quieter workplace, selecting a playlist to suit a certain mood can really help make your day feel relaxed and productive.  Whether it's a rainy day or a February blahs playlist, find songs that help you get motivated and inspired.  If you work in an open office, using headsets might be a better option.
Cozy furniture
Selecting comfortable furniture can also inspire colleagues to gather, chat and brainstorm on the next big project idea.  Sometimes propping up a laptop and typing away on a lounge chair can also do the trick! When your day gets stressful, having a comfortable chair, love seat, or couch can provide a much-needed spot to rest and relax.  
The options to how we all work are endless! Setting up a comfortable office environment is more vital than ever now that the age of flexible working has arrived. Hopefully, the suggestions in this article have provided you with some inspiration for your next project.
Speak to one of our consultants today for more ideas of bringing the luxuries of home into the workplace!