What is a Hybrid Office Model?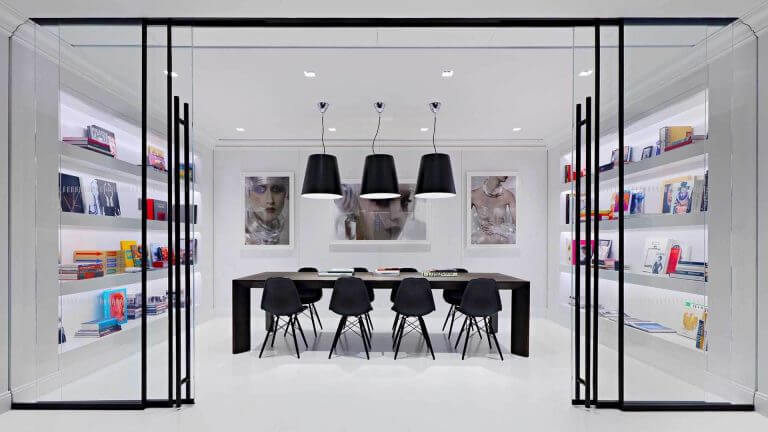 A hybrid office model balances in-person work at a physical office with the ability for staff to work remotely in certain circumstances. Hybrid offices allow for greater flexibility and work / life balance for workers, without losing the benefits of in-person communication and collaboration. 
The COVID-19 pandemic forced companies to adapt in order to keep their businesses running. The in-person work model needed to change with lockdowns happening all over the world. A new and shifting reality emerged. Many people who were accustomed to a physical office environment instantly became remote workers, which was a seismic shift in the way most people work. 
With the end of lockdowns and social distancing requirements, different forms of what returning to the office started to emerge. Corporations were forced to explore ways to bring their remote workforce back to the office safely, that is how hybrid work models became a more common reality.
The simplest way to describe a hybrid office model is that it combines remote work and in-person collaboration by leaving flexibility for work from home while requiring a certain amount of work at the company's facilities. 
A CEO may mandate a certain number of days in the office or management can define the details of this arrangement for their particular team. This differs from a fully remote working model where employees work from home or wherever they choose to work – like a cafe or a co-working space.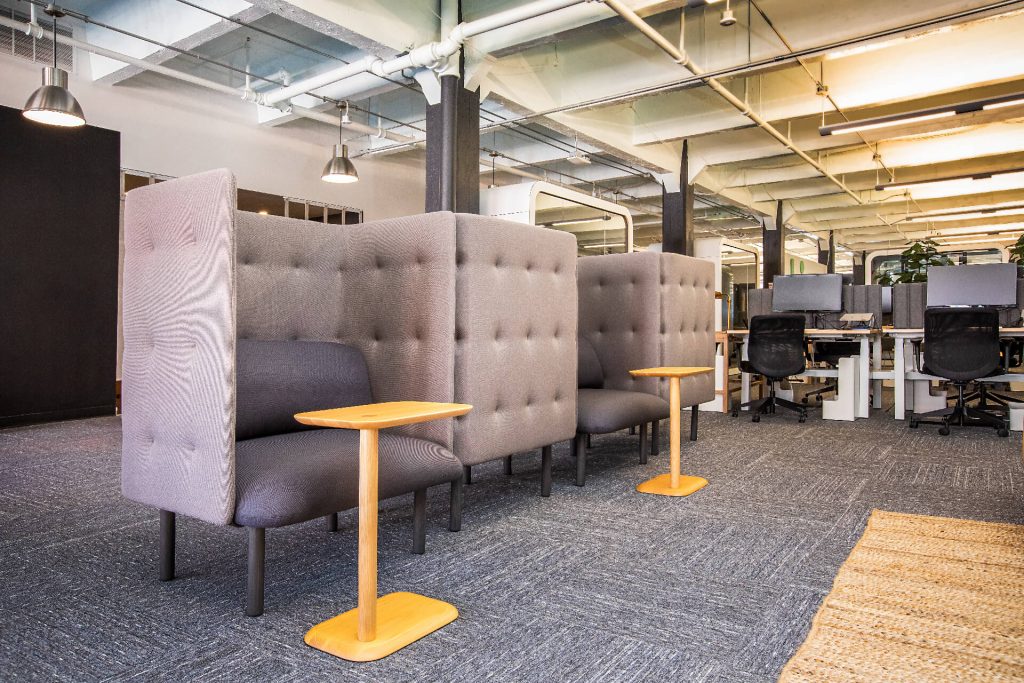 Benefits of a Hybrid Workplace
Many companies have had to alter their working environments to adapt to the hybrid model of work, meaning both in-person and remote employees must be incorporated into their operations. 
This necessitated examination of office layout, ergonomics and digital infrastructure. Companies need to assess how to best configure and arrange both physical and virtual components into the office space, while also prioritizing employee health and comfort. 
There are definite benefits for both companies and employees to have a hybrid office design. Let's take a closer look.
Reduced Real Estate Rental and Maintenance Costs
The cost of real estate in major cities is a huge expense for companies. With the hybrid model, many companies have been able to downsize their office spaces, which leads to significant cost savings through reduced overhead costs and maintenance expenses.
More Flexibility for Employees
Within a hybrid model, employees get to determine when and how they prefer to work, for the most part. Thanks to the control and responsibility conferred on employees, this type of work leads to significant increases in productivity. The freedom to have more input about their ways of working also leads to greater job satisfaction.
Improved Work-Life Balance for Employees
One of the major shifts that happen with this flexible approach is an improvement in work-life balance. What was seen was that employees prefer to have more flexibility with work than is traditionally offered. A flexible work schedule has allowed for improved mental health. Flexibility is what powers hybrid work, and it's a key reason why employees are attracted to the hybrid work model.
Employers Benefit From Happy Employees
The hybrid workplace model mixes in office and remote work to offer flexibility and support to employees. In a hybrid workplace, employees typically enjoy more autonomy and better work-life balance – and are more engaged as a result. Employers benefit by building a more productive, healthy, stable workforce.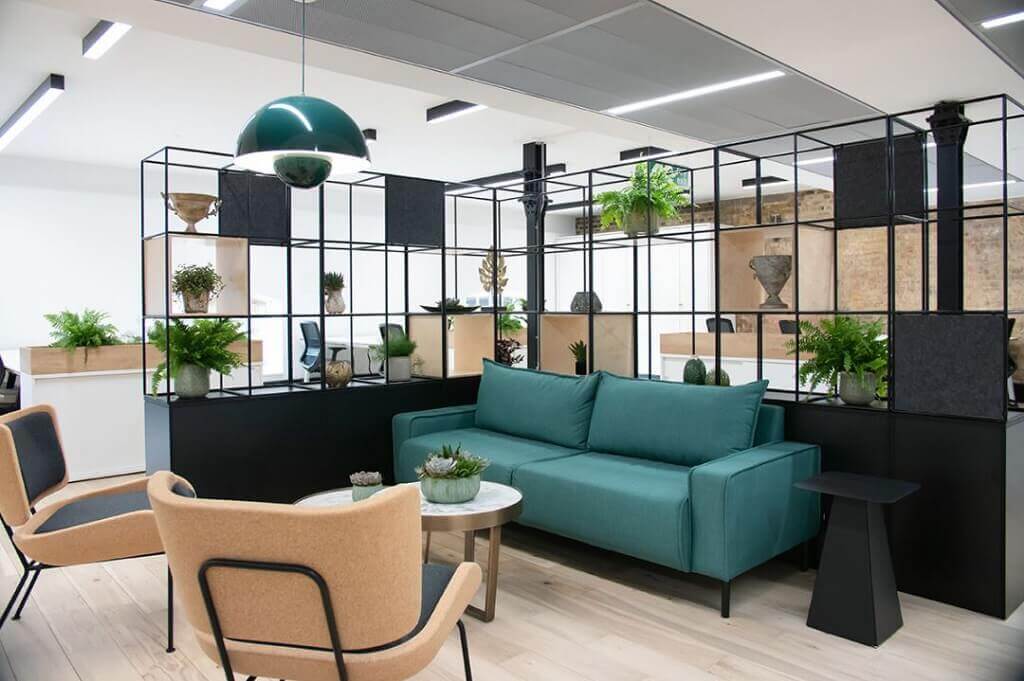 What Does a Hybrid Office Space Look Like?
Hybrid office space is a modern and evolving concept, growing in popularity and becoming an essential option for many companies. Every hybrid office is different, designed to meet specific office furnishing needs and provide the best working environment for employees; however, it will typically involve a combination of traditional office spaces and versatile spaces to meet the needs of a hybrid workforce.
Once the company has taken the time to identify its needs within the hybrid office, they can start to explore all available options for creating the space. With designer meeting rooms and extensive open workspaces with a range of delineated stations and larger conference rooms, no option is off the table. Further amenities, such as freshly constructed bathrooms and kitchenettes, arguably more important than ever in light of hybrid working culture, also serve to create an all-rounded hybrid office perfect for a modern team. A designated lounge area can set this hybrid office above that of competitors, offering an escape from desk or zoom fatigue.
WDI Group - Hybrid Office Design Specialists
If your company is looking for ways to get the most from a hybrid working model, the hybrid office specialists at WDI Group have extensive experience in creating innovative workspaces that inspire and help companies thrive. 
Hybrid offices have the potential to be a game-changer for businesses and their employees. At WDI Group, we understand the importance of creating hybrid work models that accommodate all needs and preferences, including hot desking, meeting rooms, social distancing, private spaces, and conference rooms. 
Utilizing our wealth of experience and cutting-edge technologies, we carry out office construction projects that meet the highest standards whilst providing all the features required by modern workplaces. With our hybrid offices, businesses can look forward to increased productivity whilst at the same time promoting enlightened wellness practices in their designs. 
At WDI Group, we are passionate about offering hybrid solutions that will define the future of work.