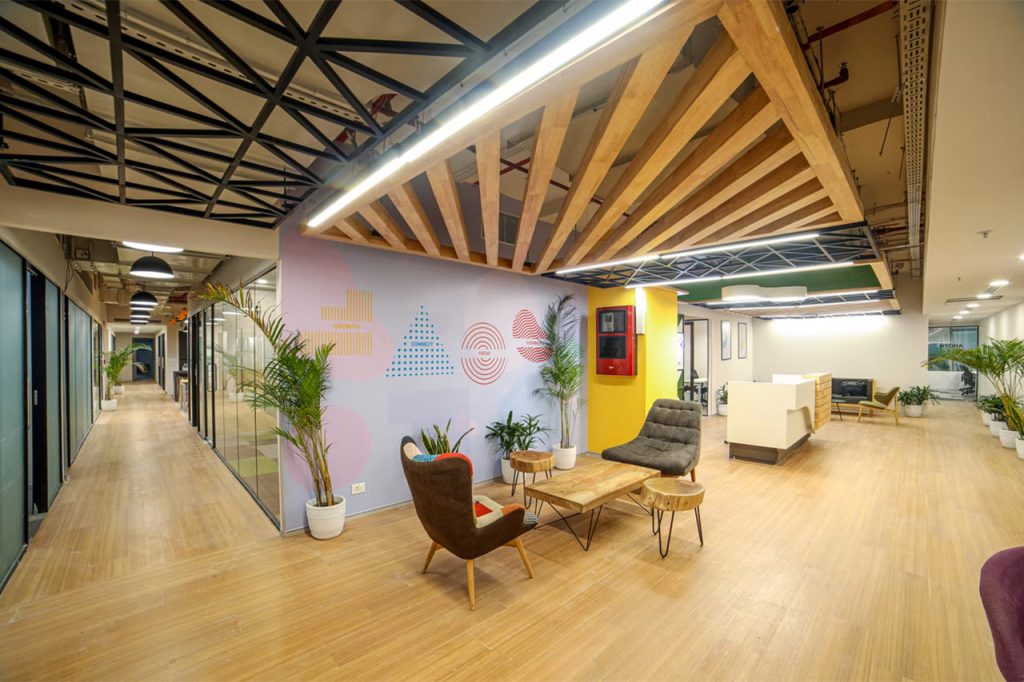 It is possible to create a productive and inspiring work environment without compromising efficiency with a sleek, modern office design. With an inviting, well-designed workspace you can help your employees find inspiration and increase productivity while elevating your clients' perception of your business.
We've put together a few office design ideas and layout ideas with a focus on efficiency and workability to help you find the interior design that will help your office flourish.
How Does Your Office Space Feel?
The interior design of your office communicates more than most people realize. The structure and design of the workplace and how you arrange it for "flow" plays a pivotal role in attracting and retaining the right talent and clients, as well as providing an incentive for your staff to leave the comfort of their home offices.
Your potential new hires may decide whether they want to work for you based on the first impression they have of your office space. With great talent in short supply, investing in the workplace environment can help entice top talent.
Functionality will ultimately trump aesthetics, but don't neglect the overall appeal of a cohesive look for your workspace. For many workers returning to the office after a year or more of working from their home office, an inviting space with comfy furniture can help them be more productive. Even something as simple as a gallery wall with images of your team and tributes to past successes can go a long way to boost morale.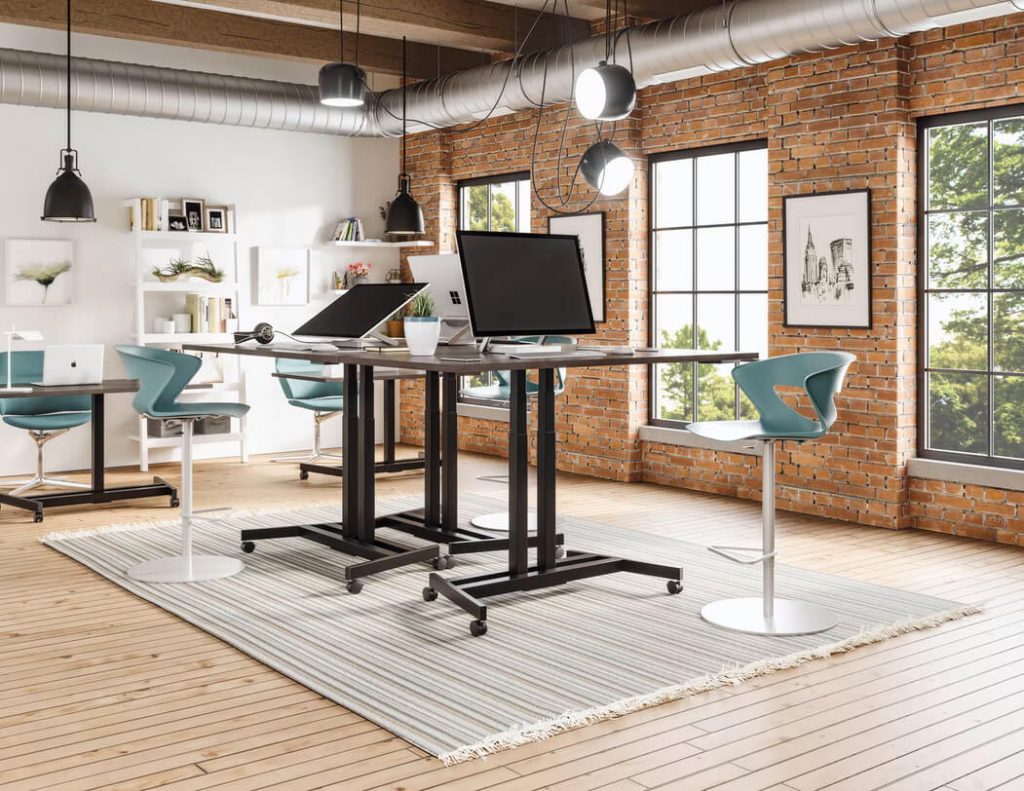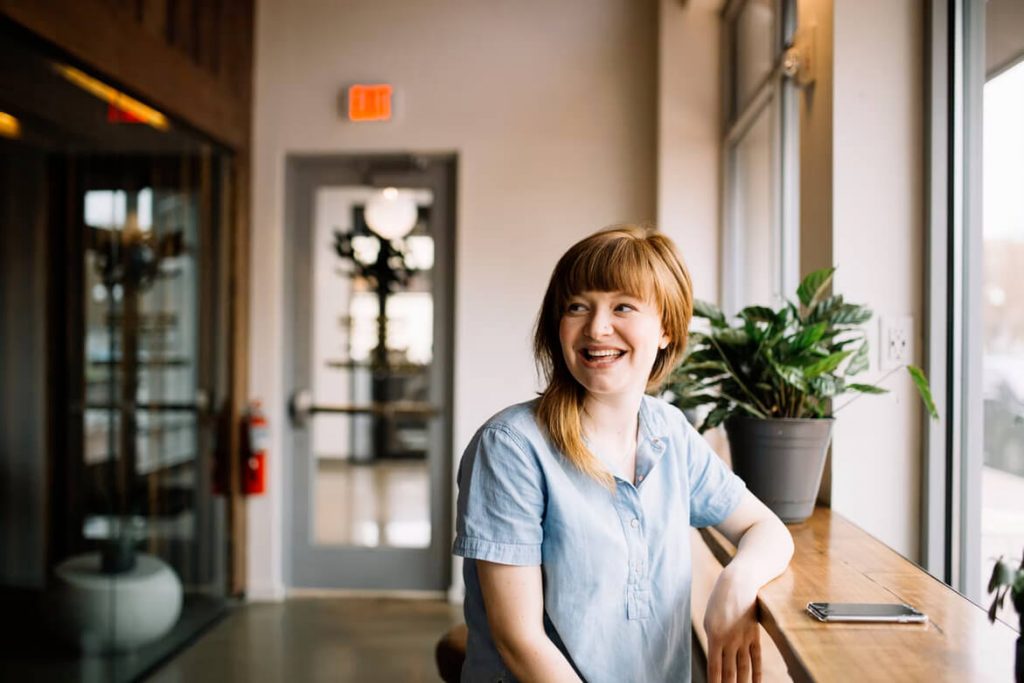 Embracing Health and Safety
The need for a protected workspace was on the horizon even before the Covid-19 pandemic hit. Lost time due to illness affects every business sector. Many companies have moved beyond the plexiglass partitions and ubiquitous hand sanitizing stations. With the help of an interior designer, open floor plans, modular desks and lightweight chairs can create an open space that will help your workplace remain uncluttered all while facilitating productivity as well as social distancing.
Instead of fixed furniture in each room, replace it with moveable, lightweight pieces that are easy to clean and sanitize while allowing the rooms to be reconfigured according to the needs of the day. When it comes to office furnishing, small, well-appointed offices within communal spaces allow teams to meet briefly while still promoting wellness and safety. Replacing carpeting with luxury vinyl tiles or engineered wood floors helps improve the cleanliness and sanitation of your workspace.
Use Color Psychology To Set Your Tone
Colors evoke different emotions, including helping improve productivity and reduce workplace conflict. A bold color, such as red, gives a sense of power and confidence, while purple inspires creativity. Embracing the philosophy of color theory and incorporating different colors into each space can help you achieve greater results.
Use blue and green in spaces where your employees will relax and rejuvenate. Highlight a conference room with shades of orange, which inspires collaboration and communication. Interspersing pops of color with an accent wall in a neutral-toned space can improve the visitor experience.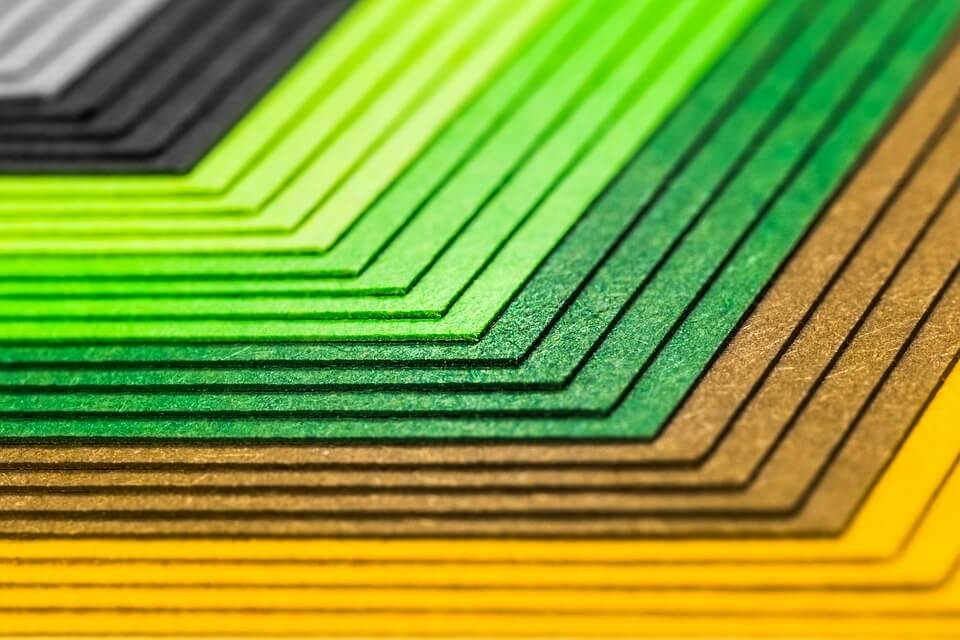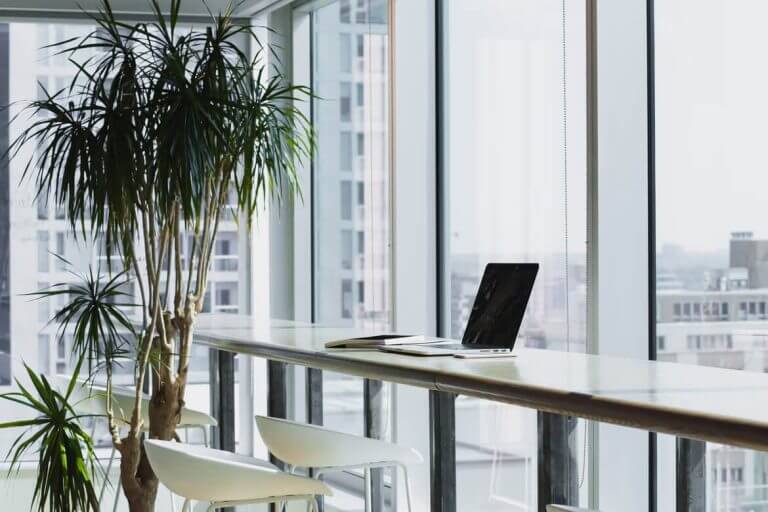 Sustainability, Organic Décor & Natural Light
Biophilic features, such as live plants, skylights, water features, and "living walls," have been noted to promote both relaxation and creativity. Bringing in outside elements and incorporating organic touches also reduces toxins and helps purify the air, resulting in a healthier workforce.
New office construction projects are focusing on sustainability with their fixtures and furnishings, including energy efficient lighting, heating and cooling systems, upcycled furniture, indoor greenery, and more. 
Storytelling and Branding
Your workplace interior adds to your brand building. It's a representation of your company and helps tell your story. Whether you embrace sustainability or creativity, the way your commercial space looks helps build your brand with both your clients and staff.
Think about the experience you wish each part of the office to create, including workspaces, conference rooms, client meeting areas, and places for your employees to relax. Each area should be functional but tell a specific story and align with your overall brand image.