DESIGN. CONSTRUCT. FURNISH.
OFFICE DESIGN KITCHENER AND WATERLOO - WDI IS YOUR WORKPLACE INTERIOR DESIGN COMPANY
Transforming your office in Kitchener / Waterloo into a new space can be a complex process, so it's always best to work with the professionals. We'll help you build a stylish, functional workspace that embodies your culture and brand, taking on everything from design planning to permits to construction!
TRUST THE EXPERTISE OF OUR HYBRID OFFICE INTERIOR DESIGN GROUP
The interior design of an office or workspace provides benefits that go beyond the aesthetic. Proper space planning and design can improve operational efficiency, build stronger teams, enhance your brand and even boost employee retention!
WDI Group's team of expert designers design and build beautiful and functional spaces in Kitchener / Waterloo that embody your company culture and elevate your team's core values.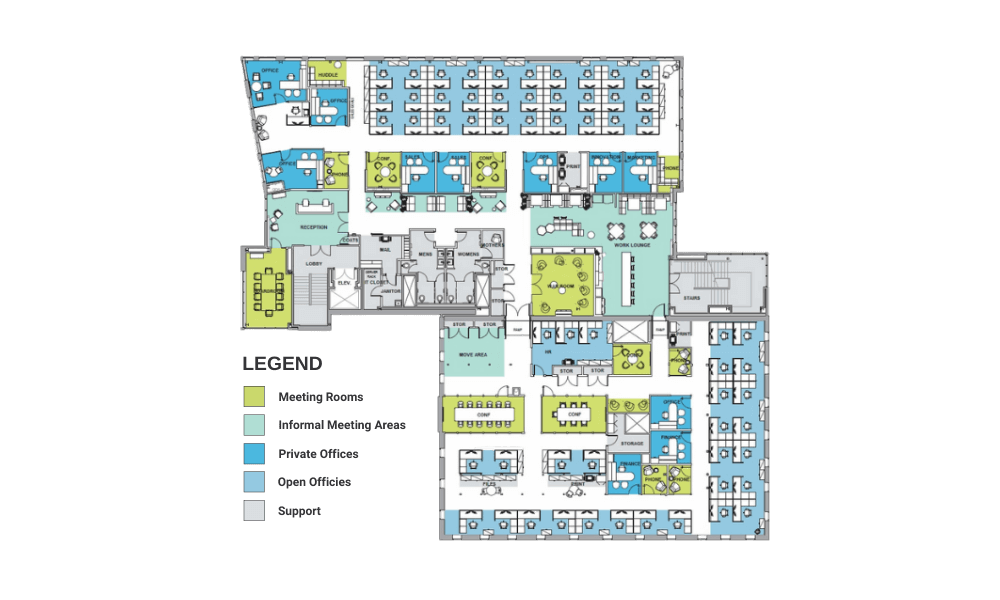 How do we do it? Our full service design/build firm always begins by taking a deep dive into your company's needs and values, crafting tailored design solutions that connect your organizational spaces, new technologies and your employees, all in a seamless experience. By using questionnaires, strategy sessions and one-on-one interviews with senior leaders, our interior design services draw on our expertise in psychology, workplace organization and customer engagement to create a set of strategic plans that guide us through the process with all of our potential clients.

You have a business to run, and we deliver value by handling everything in your Kitchener / Waterloo design/build, from site prep to the project closeout, all while managing quality control and minimizing costs. We not only manage and coordinate all trade activities, deliveries, inspections and jobsite safety, we also make sure to implement employee transition plans to help them adjust to their new work environment. Our team is also always on hand to address any surprise issues, assisting with landlords, building staff and adjacent tenants.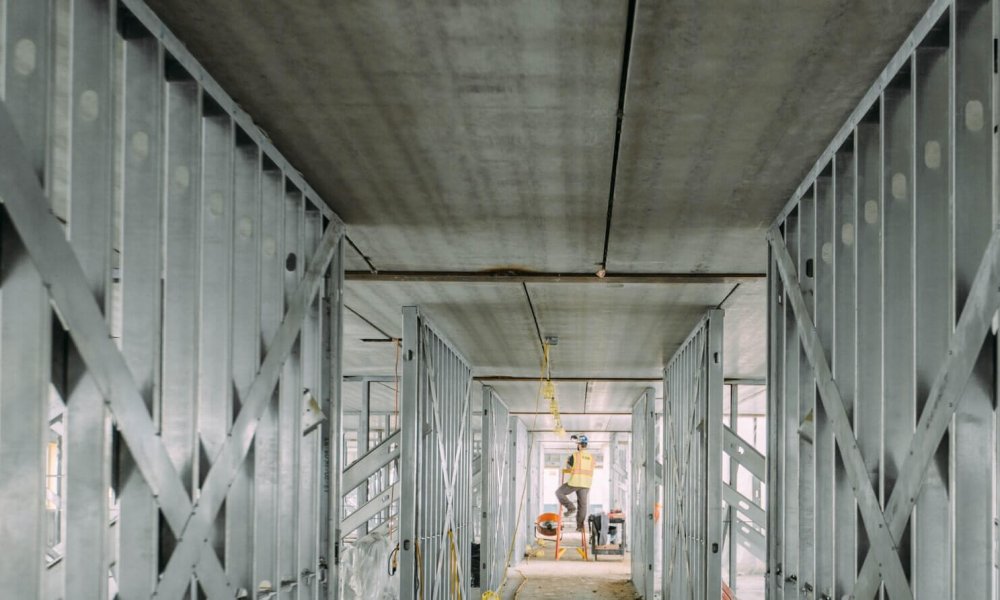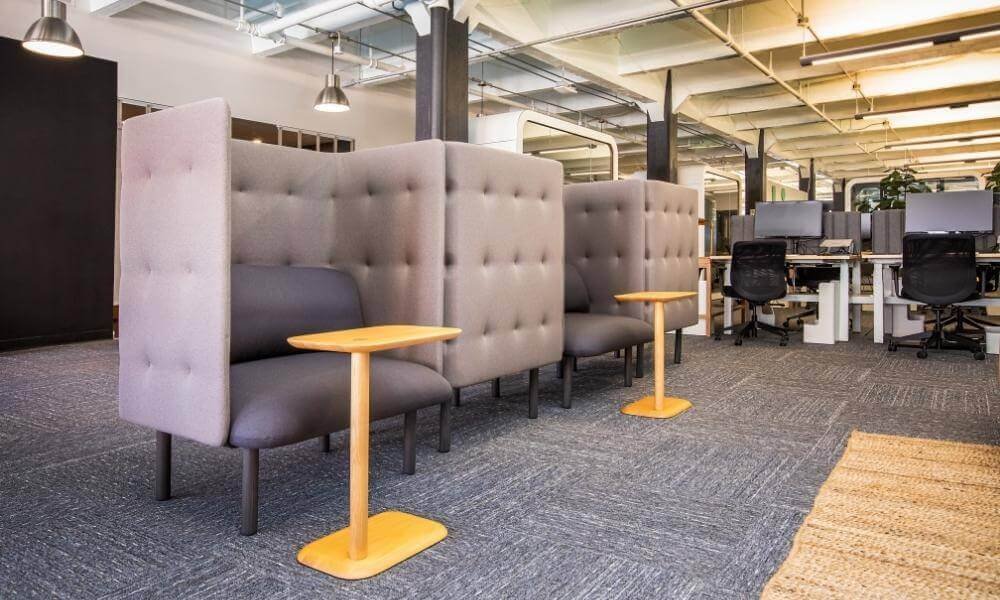 Great office furnishings that balance form and function don't just look great, they make a huge difference in how your workspace runs. By facilitating practices like hotelling and hot desking, organizations in Kitchener / Waterloo can free employees to be more flexible in the use of their workspaces, as opposed to using assigned seating. We'll help you find the right interior design and furniture for your offices, shared spaces, collaborative areas and break rooms, all while lowering overall costs.
See What Our
Customers are saying!
We have retained WDI Group as our designer and build out contractor for multiple projects here at GFS over the past few years. They have been exceptional to work with. Their attention to detail and great attitude sets them apart. Also, I would like to add that WDI adhered to their construction schedule perfectly on all projects.
I wanted to let you know that the Board of Directors loved the design you did for the FirstOntario Suite. The finishes that were chosen worked superbly together. The renovated suite made their event an excellent experience. This was a tight timeline project, and I wanted to give you my sincere thanks on a great job!
What a great space! Our best office yet; thanks for making this happen!
We've taken on some incredible projects for a multitude of clients over the years, and we're proud of each and every one.
WHY WDI GROUP ISTHE IDEAL CHOICE FOR COMPANIES IN KITCHENER / WATERLOO
Built on the foundation of both our extensive experience across North America and our strategic partnerships in Ontario and beyond, our flexible and streamlined design process lowers overall costs by having design, construction and furnishing all under one roof. For hybrid office interior design or workspace layout projects in Kitchener / Waterloo, trust WDI!
Start the Workplace Design Process Now
To start the process of refining and optimizing your workspace in Kitchener / Waterloo, call us today! We'll learn about your company's unique needs, creating design solutions so your workspaces are more stylish, more efficient, and more conducive to the new world of work. 
Fill out the form below and one of our team members will be in contact soon!