How to Design an Office Interior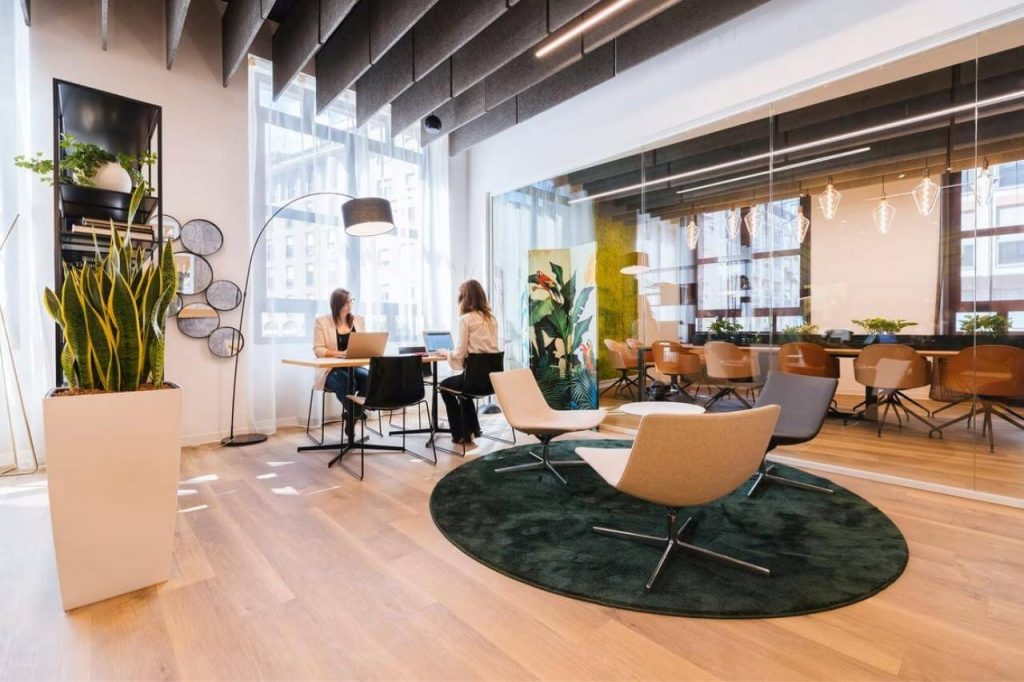 The office is where many of us go to work, but it should also be a place that allows us to relieve stress, foster our creativity, and enjoy our interactions with colleagues. As people now expect more from their office space, it comes as no surprise that more companies are beginning to take their office design and office furnishing much more seriously.
There are a lot of ways to create an attractive office interior, but there are several key design elements that must be present for an office construction project to deliver the results that will have a positive impact on employees and your office environment. 
In the following article, you will find 10 simple tips and office design ideas to help you create a functional and aesthetically pleasing office interior. But before we go into the specifics, let's start with the basics of office design.
What Is a Good Office Interior?
A good office interior is a design that not only provides comfort to the employees but also enhances productivity. Think of it as a tool that makes your employees happy and motivated to work. It will also have a positive effect on your clients who have to interact with your staff and hence result in a better business as well.
This is probably the reason why many companies are now willing to invest in the interior design of their office spaces. However, without the help of a professional interior designer, it can be difficult for you to achieve your goals.
If you wish to have a good office interior, you need to work closely with the interior designer of the company that you choose. This will ensure that you get what you want in terms of design and functionality.
Here are 10 tips to help you create an office interior design that works for you:
The biggest challenge for many small businesses is transforming the office interior into an inviting space for clients and employees alike. If you have a relatively small office, one of your main goals should be to make it seem bigger by using a light colour scheme, ample natural light, and strategically placed mirrors or plants.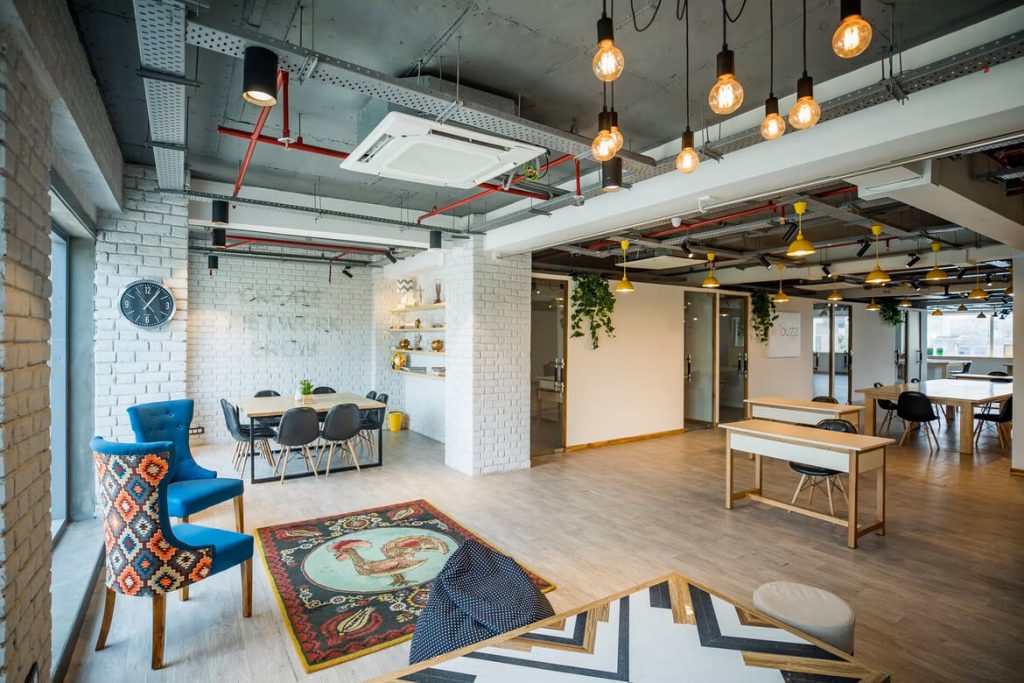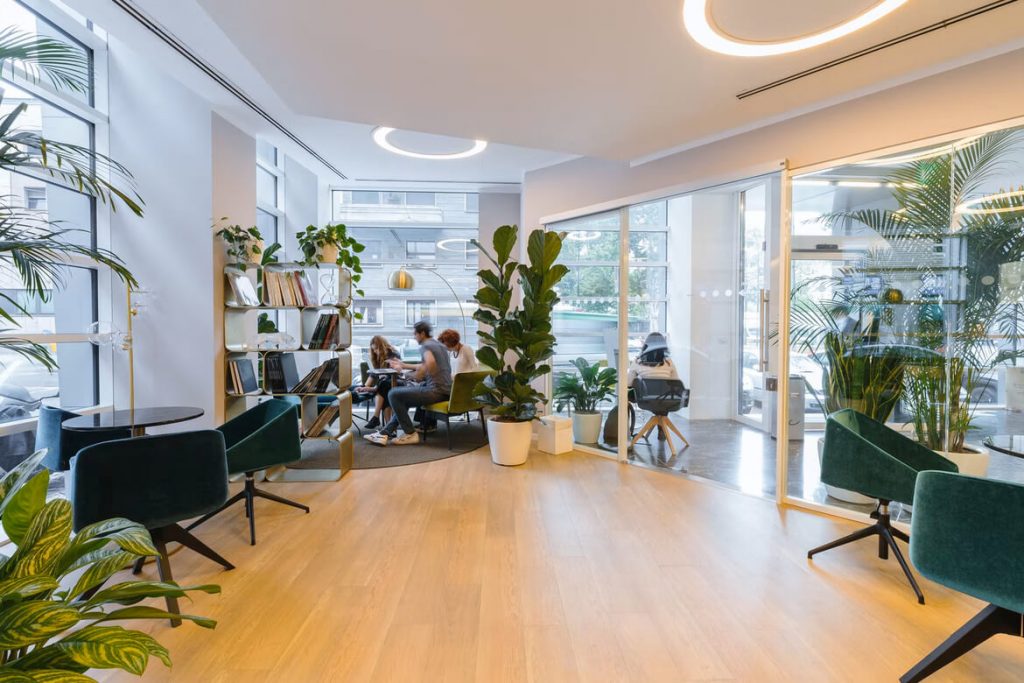 We all know how vital natural light is to our well-being, so when designing an office interior, try to make sure that every workstation has at least one window with plenty of sunlight. Wherever possible, use glass partitions instead of solid walls to allow light to travel more freely through the space.
3. Create Functional Zones
When designing an office layout, try to create small, cozy and functional zones within the bigger space. For example, you can designate certain areas for meetings with clients and other zones for working with documents and reports, while others can be reserved for simply relaxing during breaks or downtime.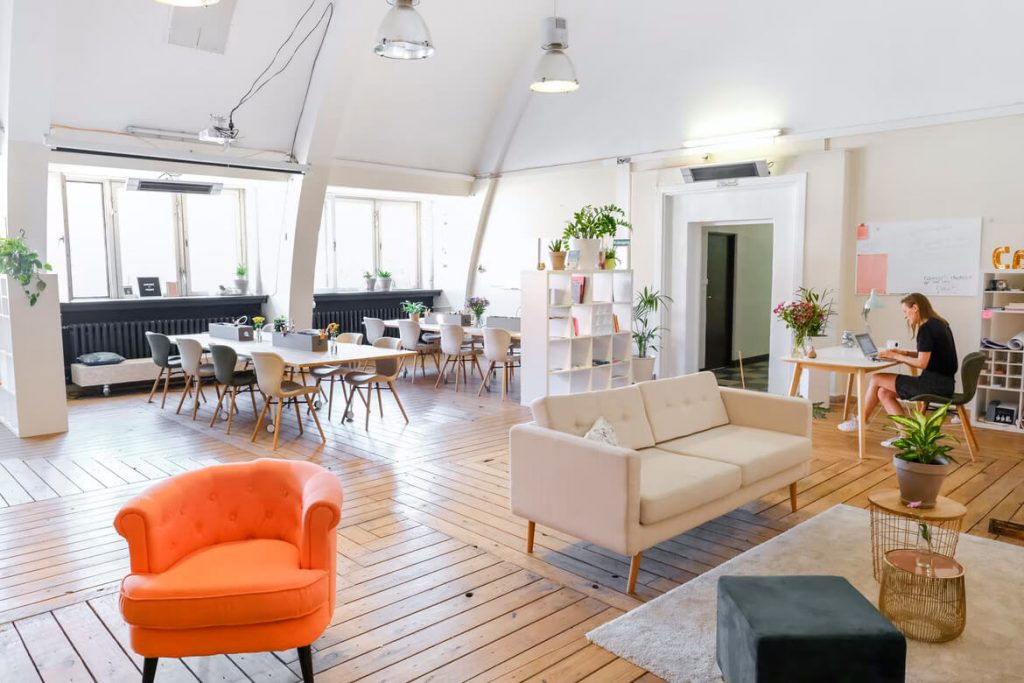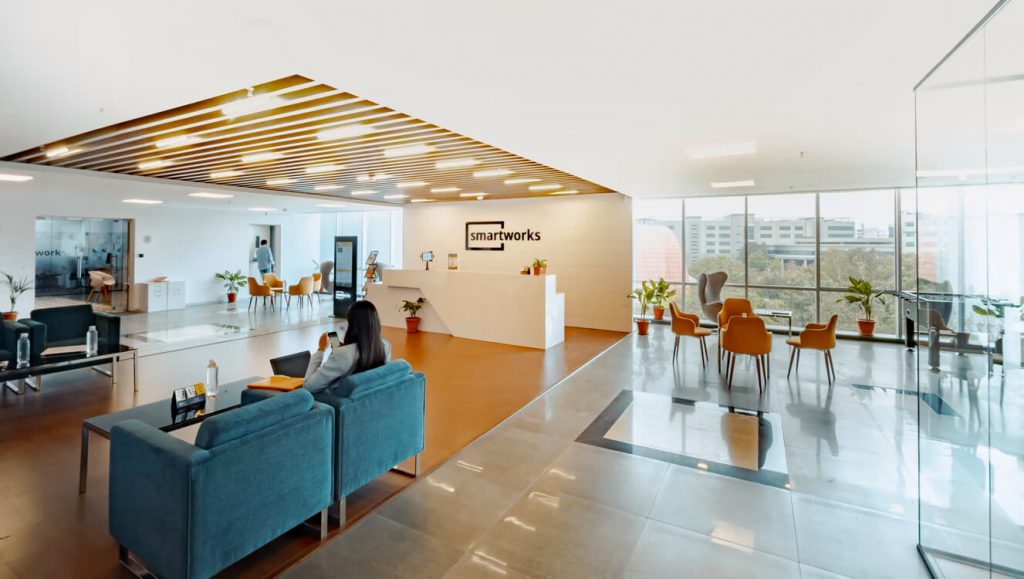 4. Furniture is Everything
Office furniture is a key element in any office design. It's easy to get carried away with the aesthetics of your furniture and overlook how practical it should be for both working and lounge areas.
Before you hire an interior designer, make a list of all the basic furniture items you will need in your new office. Then once you've got this list together, think about how they will all fit into your space before you go ahead and order them. You should have one desk per employee, and it should be big enough for them to work comfortably on without feeling too crowded or cramped. 
5. Flooring and Wall Coverings
Flooring and wall coverings are among the most important interior design choices in an office design. Your floors and walls must be functional, but they also need to complement your workplace's design aesthetic.
Choose commercial-grade flooring with a long warranty. This is a good idea for any office space, but it's especially important for offices that get heavy daily foot traffic, such as dental offices and medical facilities. In these cases, choose the flooring that won't become slippery when wet.
Wallcoverings should complement the colour scheme used throughout your office interior design. Consider using wallpapers or paints with textured finishes to add depth and interest to your office's walls. You may also want to consider installing wainscoting or other trim pieces along your walls to create a more formal look.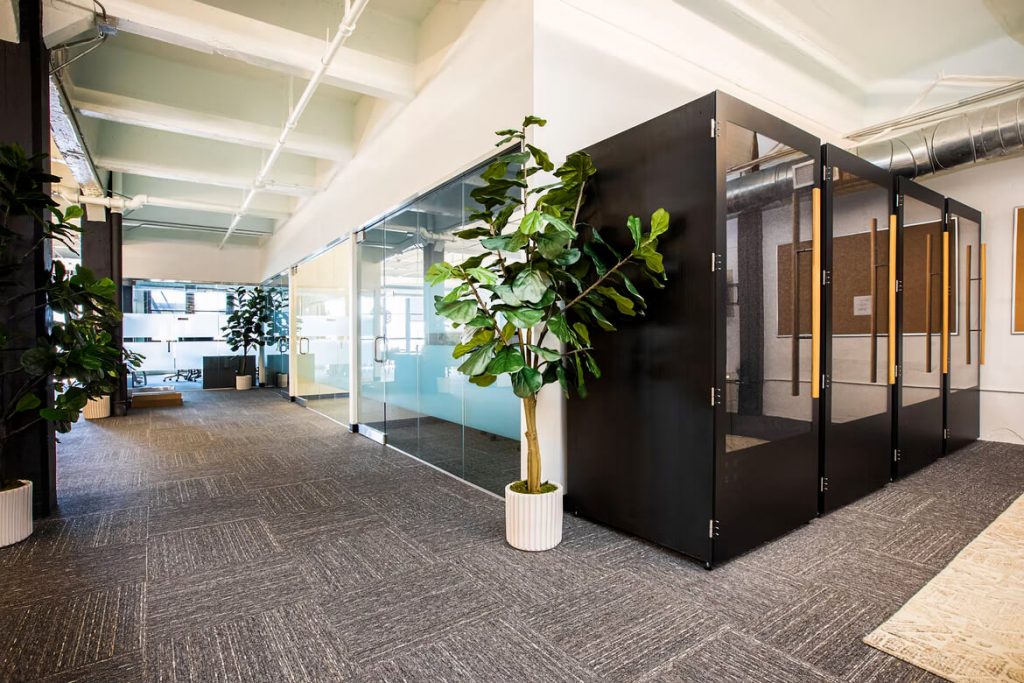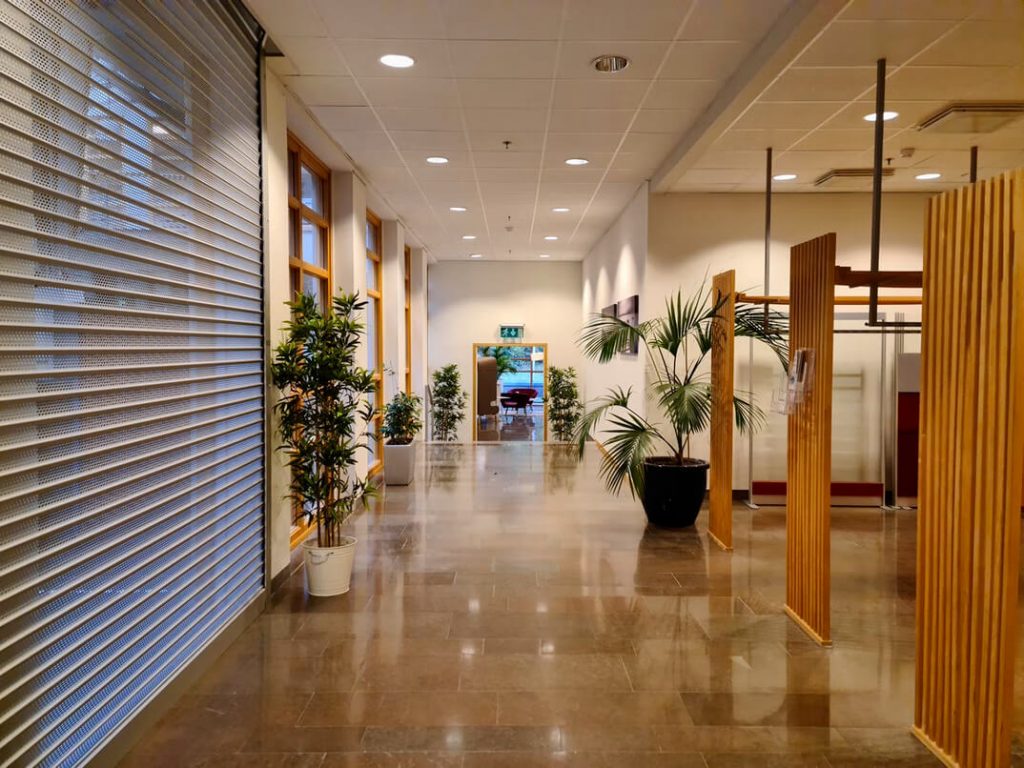 There is a strong link between indoor plants and employee productivity, so it's worth considering adding some greenery to your office. The reasoning behind this is that plants can reduce stress levels, boost creativity and increase air quality.
In addition, the modern workforce wants to feel more connected to the natural world, even if they're stuck inside an air-conditioned office. That's why so many modern offices now feature "green walls" or "living walls", which are vertical gardens that soften the hard edges of a drab work environment without sacrificing valuable floor space.
Your office design should speak volumes about your business. From the moment somebody enters, they should know exactly what you do and what your company stands for. Make a statement using colour, graphics, and furniture.
Choose colours that represent the values of your business. For example, if you are a finance company, you may want to use the colour blue as this implies trust, loyalty, and integrity. If you are an environmental company, use green to represent growth and balance.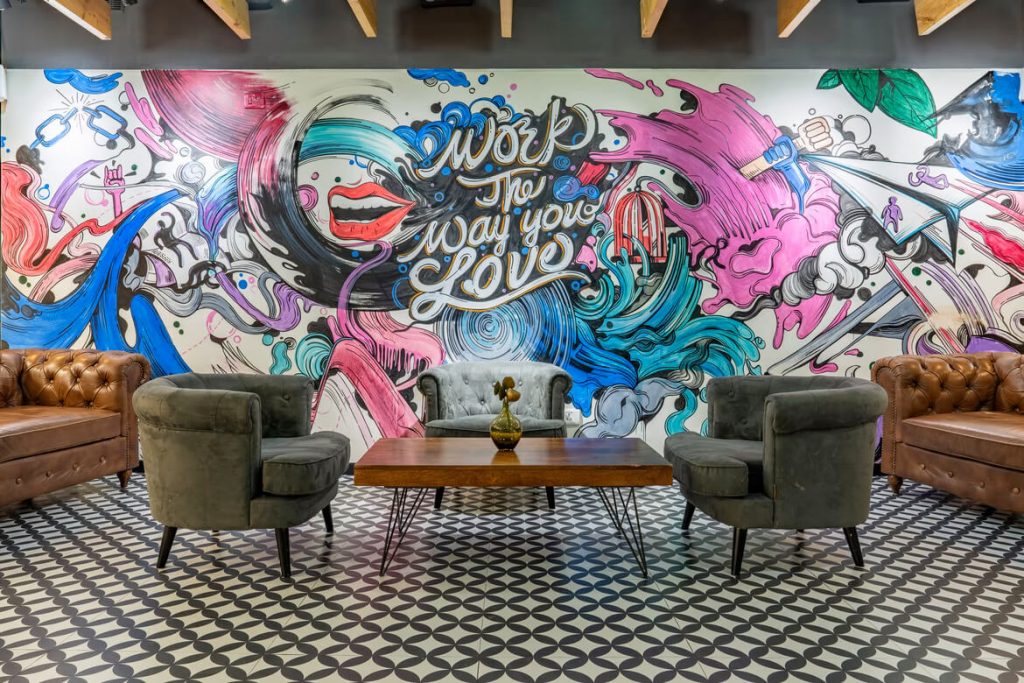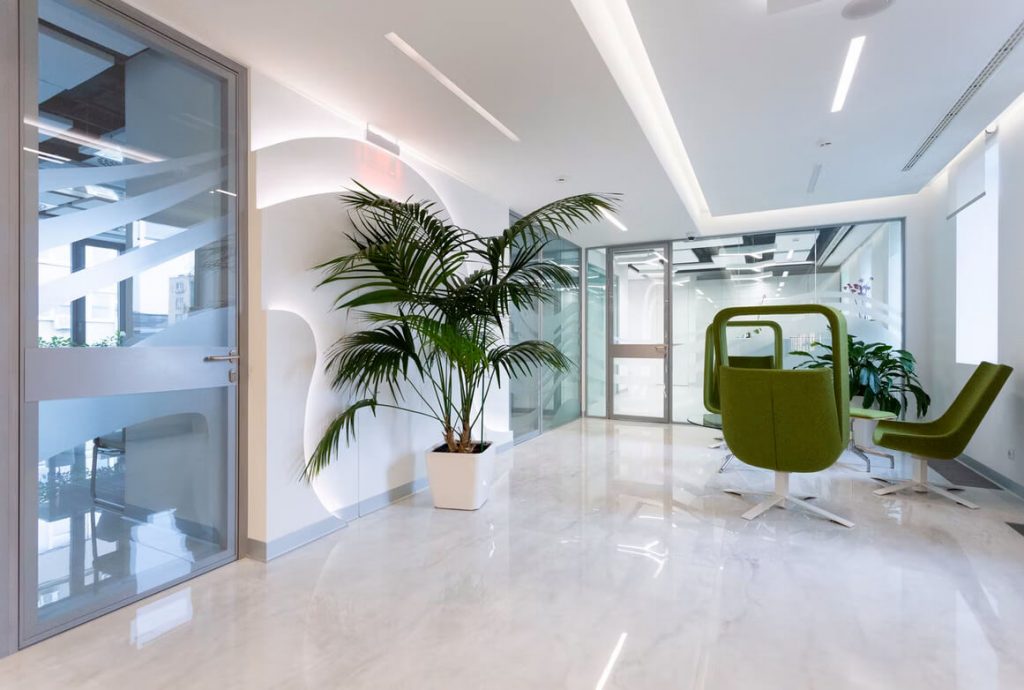 Always choose comfort over looks. When people feel comfortable at work, they're more productive. So you should think about how your employees work, what their needs are, and how you can accommodate them. Provide support for eyes, back, and neck with proper lighting, seat height, desk height, and monitor position. Consider ergonomic furniture and equipment to help prevent repetitive stress injuries.
Ensure that everything is at a comfortable height so employees don't have to hunch or strain their necks. Make sure there's enough space — any office should provide plenty of elbow room — but not so much that people feel isolated from their colleagues. If your business employs people with disabilities, you may need to make special arrangements so they can do their jobs effectively.
Noise control is an important consideration in any office space. It can be addressed through the use of sound-masking technologies, which create a low-level background noise that reduces the intelligibility of speech, or acoustic treatments like sound-absorbing panels and carpets.
Open-plan offices are inherently noisy and can make it difficult for employees to concentrate. While closing off spaces with walls may be possible in some instances, this can harm collaboration between employees. As such, it's wise to invest in acoustic treatments that will reduce reverberation time (the length of time sound waves take to decay after they've been reflected), while also allowing you to retain an open-plan layout.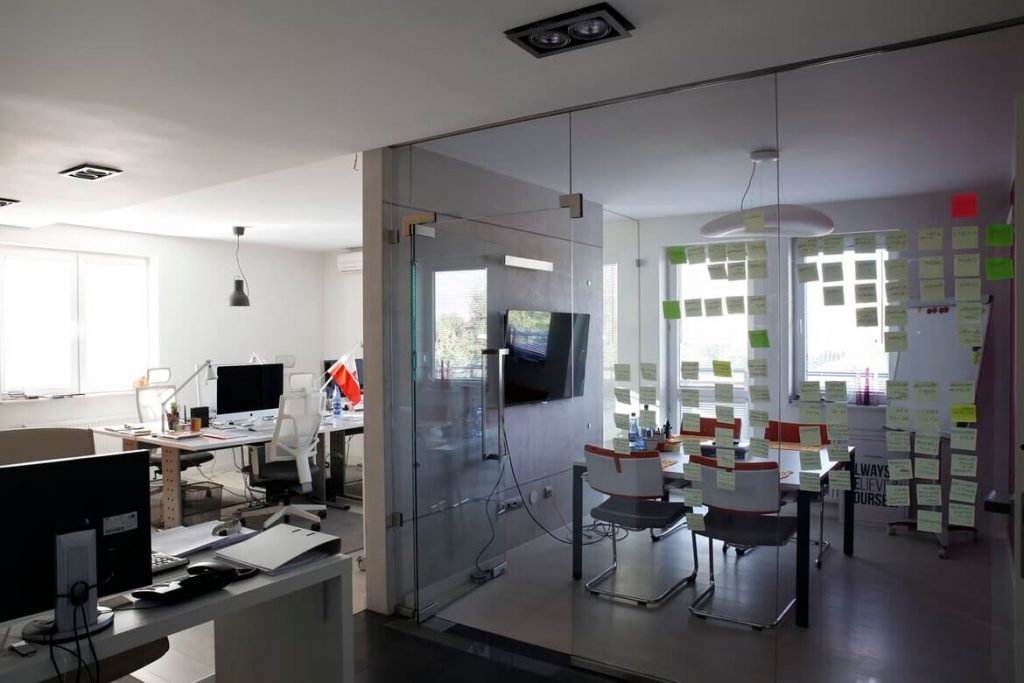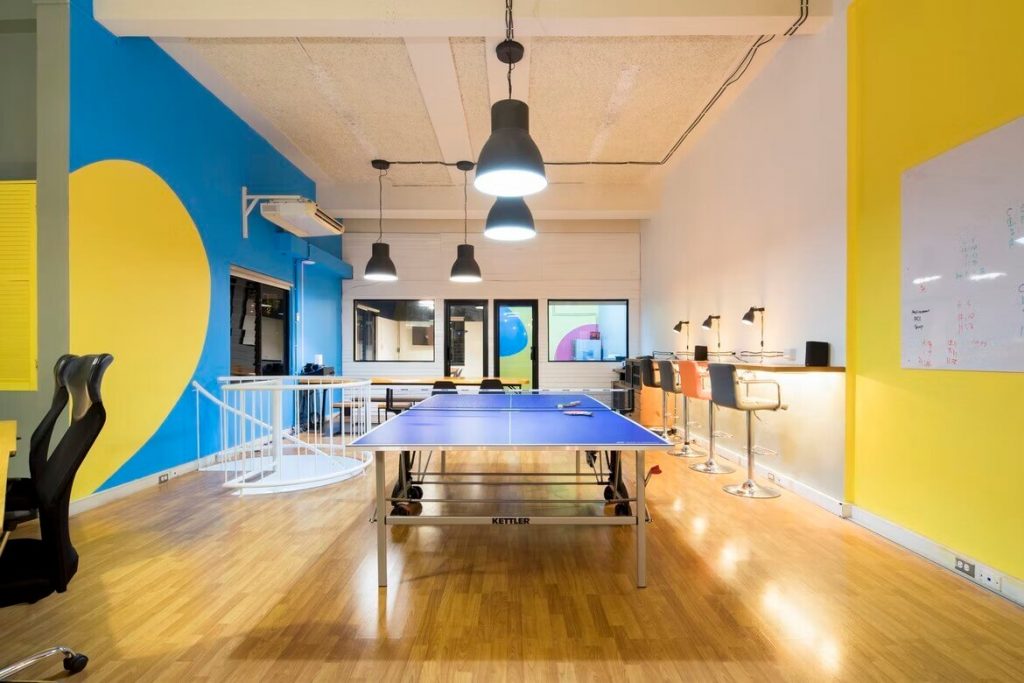 Colour is one of the most effective ways of creating a mood in an office interior. The colour you choose for your walls and furnishings is just as important as the type of furniture you select. Good lighting will also enhance and emphasize your chosen colour scheme, so it's important to carefully consider the way you'll illuminate your space.
Dark colours tend to make rooms look smaller, as they absorb light rather than reflect it, but they can be used to good effect to accentuate corners or spaces that you want to appear more intimate or enclosed. Dark colours also give a room a more sophisticated feel.
Light colours are best for areas where you need more natural light, such as workstations and meeting areas. However, using too many light colours in an office interior can create a bland, uniform atmosphere that lacks character. A good balance of light and dark colours will give an office interior more focus and style.
When it comes to designing an interior, the sky's the limit! Just be sure to keep your goals in mind. Start by considering factors like cost and time constraints—both of which you may have more flexibility with than you realize. Next, think about which elements are most important to your business and design around those first.
Think of what problem you're trying to solve, not just how much space your business needs. Before you know it, you'll be designing an amazing office space that puts your employees (and guests) at ease and gets them excited to come back each day.
Your colleagues and employees deserve an atmosphere that is stimulating, comfortable, and conducive to productivity. With these design tips, you will be able to create a space where everyone wants to be. Because at the end of the day, investing in a great workspace can only mean good things for the success of your business.
WDI Group's professional designers will work with you to create a plan based on your office interior design needs. We will create the type of office environment that your business needs to retain top talent and impress clients. To learn more about what WDI Group has to offer or to schedule a consultation today, contact us online or call 1.888.304.3114.