How to Design a Small Office Space
Creating an effective office space can be a challenge, especially when you're working with limited floor space. It's important to strike a balance between providing enough room for your team to work comfortably and ensuring that office spaces and work zones are properly delineated. 
In this post, we will show how a flexible office layout, compact office furniture, and terrific use of vertical space, can make the most of limited space and create an efficient and effective workplace.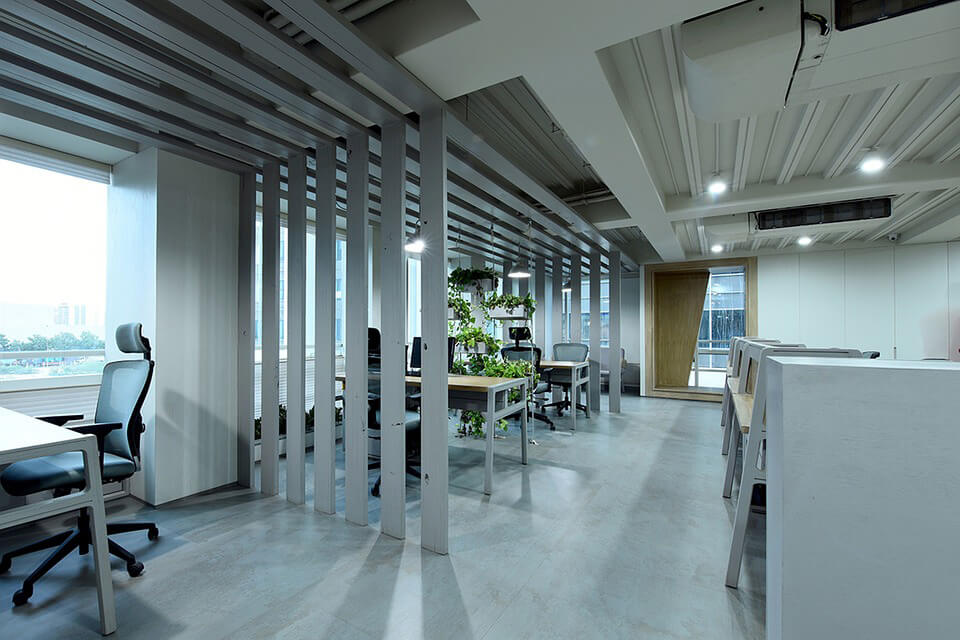 Begin your office design project by considering office layouts. The office layout should foster productivity; modern offices must also encourage collaboration. There are different office layouts to consider. Popular office layout ideas run the gamut from open office plans with room dividers to traditional office floor plans with private offices, conference rooms, break rooms, and other familiar elements. If you're working with limited square footage, you might opt for a hybrid office design or seek inspiration from popular small home office ideas before deciding on the direction of your office floor plan. 
A Bright Space Makes for a Positive Working Environment
When it comes to office design, one of the most important considerations is the use of natural light. Small office spaces can often feel cramped and dark, so making the most of the available light is essential. One way to do this is to place desks and workstations near windows. This will allow employees to benefit from both the natural light and the fresh air. Another way to maximize natural light is to use reflective surfaces. Mirrors and metallic accents can help to bounce light around the room, making it feel brighter and more open. It is also important to choose light-colored paints and materials for walls and floors, as these will help to bounce light around the room.
Consider the number of employees you have and exactly what amount of space they need to accomplish their tasks efficiently. Consider floor plan options for your office space such as:
Cubicle office layout

Co-working office layout

Open space / open office layout

Enclosed offices
Depending on your business, you may need to include a break room, meeting room, offices for senior staff, space for office supplies, and a reception area for greeting clients. Even if you opt for an open office plan, you may still require some division for open spaces, like built-in meeting rooms. Your small office space can still rely on fixed walls or you can use moveable office dividers to break up the open space and for improved noise control.
If your company has embraced a hybrid work model where people sometimes work remotely, you can solicit feedback from your team members about their home office set up. In recent years, many people have learned their own tricks to make the best use of a small home office space, and those lessons could help your planning process.
When it comes time to select office furniture and décor, the best approach to office furnishing for small spaces is to use modular and multi-function furniture to ensure enough desk space and work areas for all. 
Modular furniture is composed of separate pieces that can be combined in a variety of ways, making it an ideal solution for small office spaces. Multi-function furniture, on the other hand, is designed to serve multiple purposes. For example, a bookshelf could also be used as a partition or a coffee table could double as a storage space. By selecting furniture that serves multiple purposes, you can make the most of your small office space.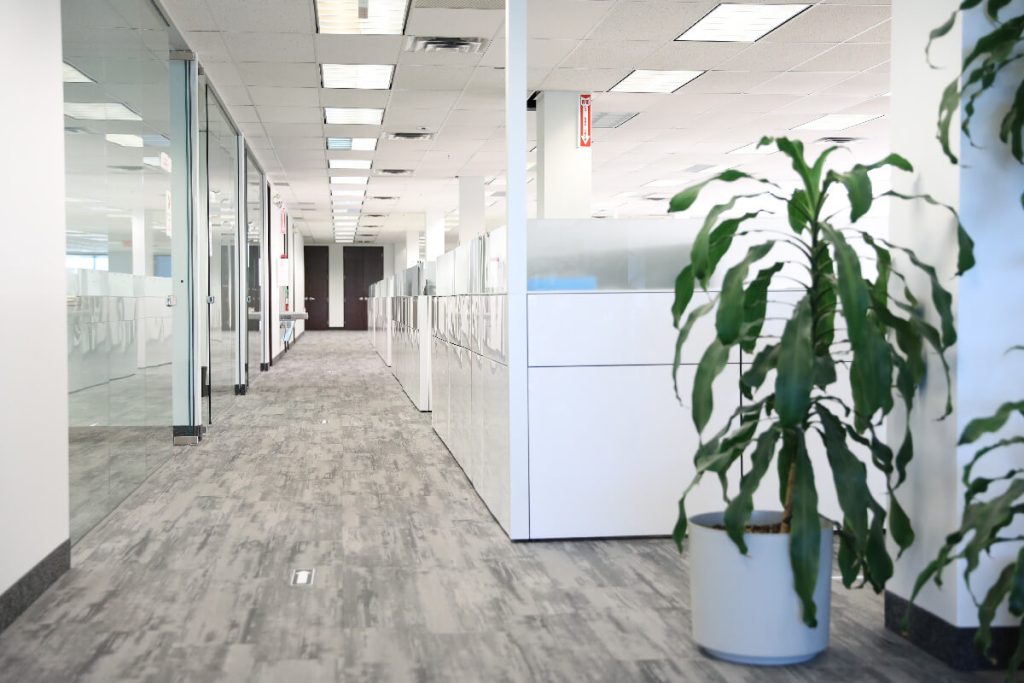 Trust WDI Group for Your Office Design and Office Construction Needs
At WDI Group, we have years of experience helping businesses create the perfect office space. We'll start by learning about your specific needs and then we'll develop a custom floor plan that takes all of your needs into account. We can also help with office construction and furnishing, ensuring that every detail is taken care of. With our help, you'll be able to create a work environment that promotes well being and provides your team with everything it needs to succeed. Contact us today.