How Artificial Intelligence (AI) Can Transform the Workplace
According to McKinsey Global, Artificial Intelligence (AI) suggests that organizations are using AI as a tool or generating value.  New digital technology and platforms are transforming how firms think about and use their office space as they convert from old ways of working.  Many companies now see artificial intelligence (AI) as a key enabler in their business endeavours. They've begun to imagine a radical AI-powered future in which AI aids shops in delivering personalized products before customers even ask for them, or manufacturers in customizing things on demand and delivering them the same day via small, local factories in every city.  These are just some of the benefits that companies want to take advantage of to keep them competitive and leverage optimal business performance in the new working norm of 2021.
"Technology is activating a more fluid workspace in a trend that is set for continued growth," says Ben Munn, Managing Director, Flex Space at JLL.
Digital solutions that enable teams connect online are driving an increase in flexible and remote working, from workplace apps to enhanced video conferencing. Meanwhile, the increasing usage of embedded technology within companies is bringing in a similarly flexible approach to floor space.
Studies have shown organizations that start by redesigning a fundamental process end to end using AI are the most effective at implementing it.  They will be able to fully use AI while lowering development time and costs, as well as igniting an organic cycle of change throughout their business to realize their significant business goals for the company.
Some companies have also adopted the idea of how beneficial AI can be for their organization and while some are still sitting on the fence and unsure how to get started.  Companies who can't fully use AI will eventually lack the competitiveness to remain in their respective.  Many are seeing the benefits of how AI has become an integral part of their business operations namely in the auto production and financial services sector. The good news is that, as a result of COVID-19 company leaders are being forced to change their practices almost overnight, many have begun to gain the skills needed to capitalize on AI potential in the last year.
But how does a company start to consider implementing AI initiatives into their current business strategy that will carry them into the future?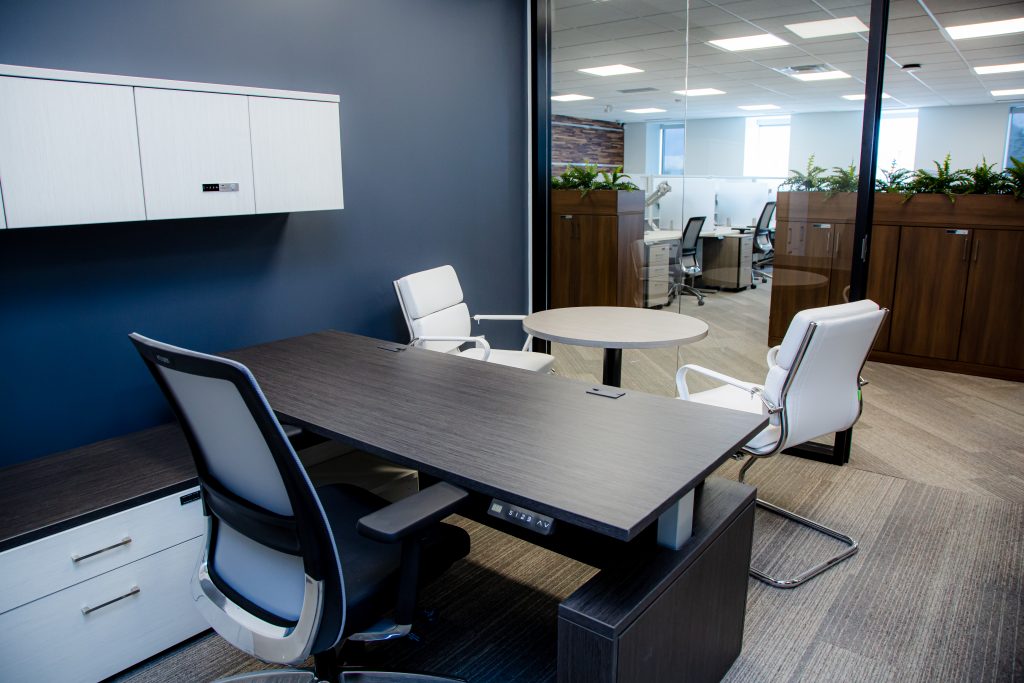 Here are a few steps to help get you started:
1) Map out a Strategy
Getting the breadth of AI programs just right might be difficult. Executive leaders will need to focus on of the business where AI can make a significant impact in a reasonable amount of time; finding a sponsor, gaining stakeholder buy-in, and assembling a team is relatively simple; and there are numerous interconnected activities and opportunities to reuse data and technology assets.
2) Develop your Team
The team responsible for the AI ​​program in each area should include all the people – from business, digital, analytics and IT functions – needed to design, build and support new ways of working. To a large extent, once domain teams know their goals and obtain resources, they will use agile practices to organize their work on their own.  In addition to creating the team, the role of management will be to ensure employees from other departments of the company are fully integrated and to remove any organizational barriers that may hinder the success of the team.
3) Reimagine What Business Will Now Look Like
Making full use of artificial intelligence requires reshaping business models, roles and responsibilities, and operational processes with new ideas and working methods. By applying early design thinking principles or techniques and working backward from key goals or challenges, you can optimize the best service to the business.
4) Embrace the Change
In most cases, major organizational changes, such as the adoption of interdisciplinary collaboration and agile thinking, are required to support new processes and models based on artificial intelligence. By developing effective change management practices driven by executive and senior management, all employees will benefit from making the most and taking advantage of these new changes that will push forward to a brighter future of business for tomorrow.
The benefits of implementing AI technologies into your daily operations are virtually endless and can be scaled to fit specific business needs right across any organization. Embracing AI is the new era of the working norm with many realizing that the impossible can be attainable.