Unlocking the Value and Connecting Company Talent Through Agile Workflow
As businesses begin to move forward post pandemic, the workplace continues to evolve.  Supporting creativity, employee connectivity, and efficiency will always be important and a primary objective for most organizations. As a result, businesses that are creative, fluid, and agile will be viewed as progressive employers now more than ever while continuing to support business operations flexibility, talent attraction, and employee retention.
Companies will calculate staff occupancy differently because people want flexibility and choice, and there will be a need to cater to a more diverse use of space. Traditionally, staff density has been linked to the number of people working at each desk.  However, as staff change the mix of space from mainly individual to more collective and communal, there is a difference between space per person and space per work point in a more agile work setting. The key would be to build a hybrid workplace model that includes work-from-home options, satellite workspaces and operations, and a corporate office. To assess the best balance of models and properties, companies will need to re-evaluate staff density criteria and workplace strategies considering evolving employee needs.
Employees may use technology to be efficient because the physical and digital workplaces are intertwined, creating a "work from anywhere" setting. But that is not the only consideration. Organizations will have the ability to reimagine future workspace environments after the pandemic has ended.  Leadership teams are discovering how an uncertain environment will damage the bottom line, prompting them to consider how they can integrate community priorities into their business plans and implement agile business practises in advance of any potential social crisis.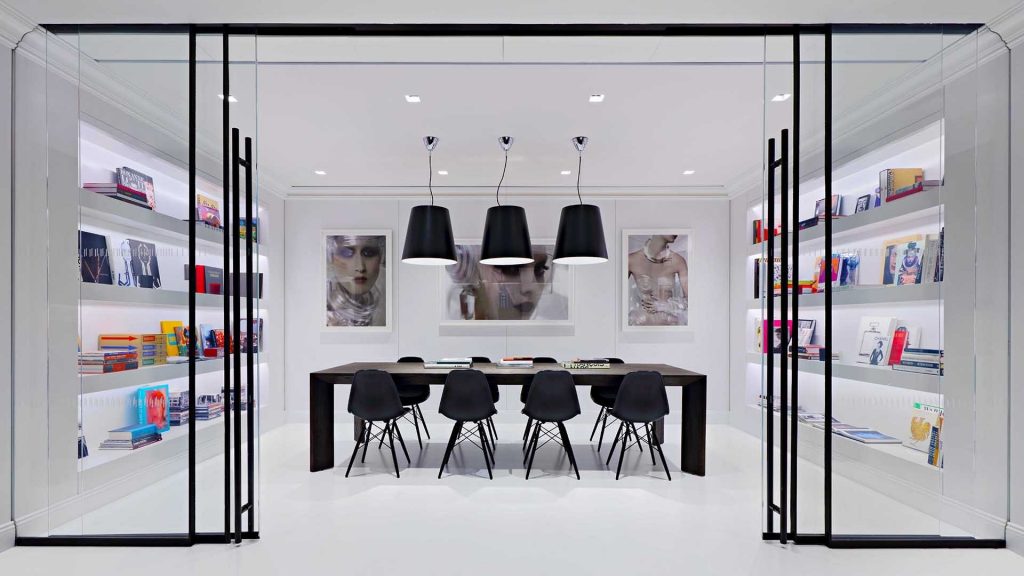 Improving project management tools in 2021 will be taking a greater part in supporting the construction industry in elevating all these variables, allowing for greater alignment through the multiple phases of the construction model as it transitions toward a new operating model. This will lead to the development of healthy and more sustainable workplaces, a more resilient market, and workforce upskilling.
Recently, Unispace entered into an agreement with OpenSpace, a premier construction technology provider who uses navigable 360-degree views of construction sites using artificial intelligence (AI).
"Our clients can now monitor the construction progress virtually from the comfort of their office chair…or beach chair."
– Vincent Poon, Regional Principal, Design – Digital Integration at Unispace
The solutions-based platform offers a way to complete building projects more effectively and reliably while lowering costs and margins for error. This has been proven to be a value-added resource especially during the pandemic helping teams to collaborate virtually and resolve issues in an efficient and safe manner.
Improved Project Visibility Each Step of the Way
Since the pandemic, the construction industry has been challenged with not being able to meet clients face-to-face or on-site.  Using applications like OpenSpace technology provides transparency, and clarity for each step of the design and construction process.  Having a 360-view of construction projects allows the builder to create a virtual prototype for the client.  A panoramic overview allows clients and projects teams to identify even smaller details that may have been otherwise missed before bringing the concept to life in the real world. This advanced automation brings a more laser-focused approached to further reduce errors and risks while strengthening project team performance. 
One thing that's clear, COVID-19 has accelerated a technological transition that has forever changed the demands of the workplace across the entire economy. Companies who research and implement evolving construction technolo
According to JLL research, portfolio space was already underutilized by 40%. This is a key area of focus for re-positioning portfolios and evaluating how a company utilizes and manages its physical workspace areas. The company interviewed 80 companies across several industries during the periods of April and May last year to achieve the following insights:
Work-from-Home Programs
At the time of the study more than 70% of businesses globally reported more than 80% of their workforce were working from home.
Phased Approach to Re-entry Strategies
Respondents considering a phased re-entry increased during April, May period of last year. Respondents who were open to the idea of returning to the office emphasized the importance of health and safety concerns as a priority and reviewed social distancing work plans with their employer.
Rotational Work Scheduling for Social Distancing
For companies that are consciously preparing for re-entry, rotational scheduling provides a versatile alternative.
Fast forward to 2021 and many businesses have pivoted to the Agile workflow methodology.  Enhancing the employee and client experience will grow to become integral part of post-COVID organizational design, with offices being used less often and a greater focus on teamwork and socialisation.
As the office becomes a platform for bringing people together, creating interactions will be a core feature of the future office. The ability to host events and have space to host visitors will be critical. Office space which includes innovation centres, tech-centric shared meeting rooms will be perk for clients.  All great incentives to have agile seminars and interactive activities to entice staff back to work.
This form of design is about creating something more than just an office space to promote ongoing work. It will also display how hospitality can be used to elevate the workplace atmosphere, enhancing culture and health as well as efficiency, and strengthening client and partner relationships by consciously encouraging them to share the environment.
At Unispace, the company has already seen the benefits that the Agile methodology has brought into the work environment during the pandemic. The company has already adapted to new technology including a virtual Kanban board and Microsoft Planning Tools, to enable on-site and virtual staff to collaborate effectively. Other resources include Agile virtual scrums, which increase communications, decrease email traffic providing greater team exposure to the entire project cycle. 
According to Forbes, the Agile business mindset will have benefits that will last a life time but especially during these challenging times for the following reasons:
Agile gives work a sense of rhythm and cadence. Agile allows for repetitive routines to drive work forward when things are vague and nothing feels certain. These routines are good for your state of mind and offer a sense of much-needed normalcy, whether you do a virtual regular stand up with your team or review your work together each week
Agile is particularly well-suited when companies need to make fast changes to goals, methods, or job material. Using the agile approach to "deconstruct" work by breaking it down into tiny chunks and finishing it one at a time.
Agile gives you more leverage. Teams and team members who make choices in the moment rather than asking for approval or waiting for managers to weigh.   are another characteristic of agile.  Team members' willingness to make required calls when working on tasks ensures pace and responsiveness.
Many organizations believe this will transform the design and construction industry.  However, supporting return-to-office strategies will still come with its challenges globally. Companies will benefit from a design build contractor who is capable of being flexible and responsive not only to the changing needs of the office space but also to ensure that all COVID related requirements are being met.