Glass Walls and Partitions are Here to Stay
People are working differently.  As our physical work space is shrinking and becomes more centralized, we are adapting to a different business model.  We are creating the convenience of servicing our clients quicker, faster and better.  Thanks to our busy lives, we live in an instant gratification society.  Immediate communication and transparency is what we value.  Time is truly of the essence and this has transformed our workplace culture.  Of course, the need for privacy and separation still holds importance in business and are important factors to consider when creating your office layout.
This is where they beauty of glass comes in.  Glass systems have always been an essential design element to any office configuration and is widely used in offices today.  It offers privacy and separation without compromising the feeling of openness in a work environment.  The days of an endless sea of high walls and cloth covered bulky partitioned cubicles are diminishing…soon to be extinct.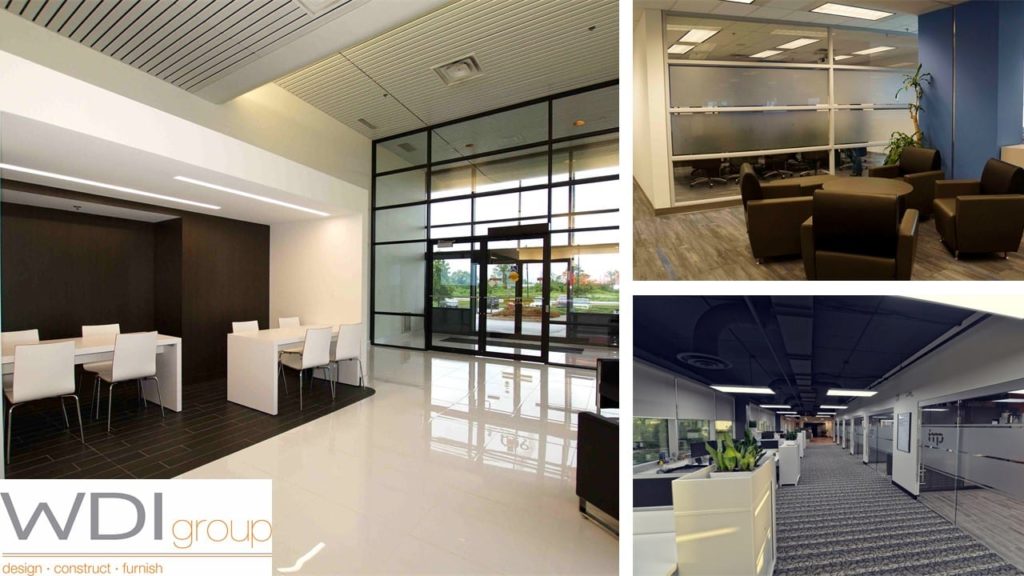 The reason for why glass office fronts are so popular is because it provides companies an opportunity to showcase what the company is all about.  Without even knowing it, an impression has been made by your visitors.   This is why many companies invest a big chunk of their office renovation budget in this area.  As I've mentioned in an earlier blog, the front lobby area sets the tone for what visitors will expect from your organization.   First impressions are lasting impressions.  You have a company brand and reputation to uphold.  Protect it at all costs.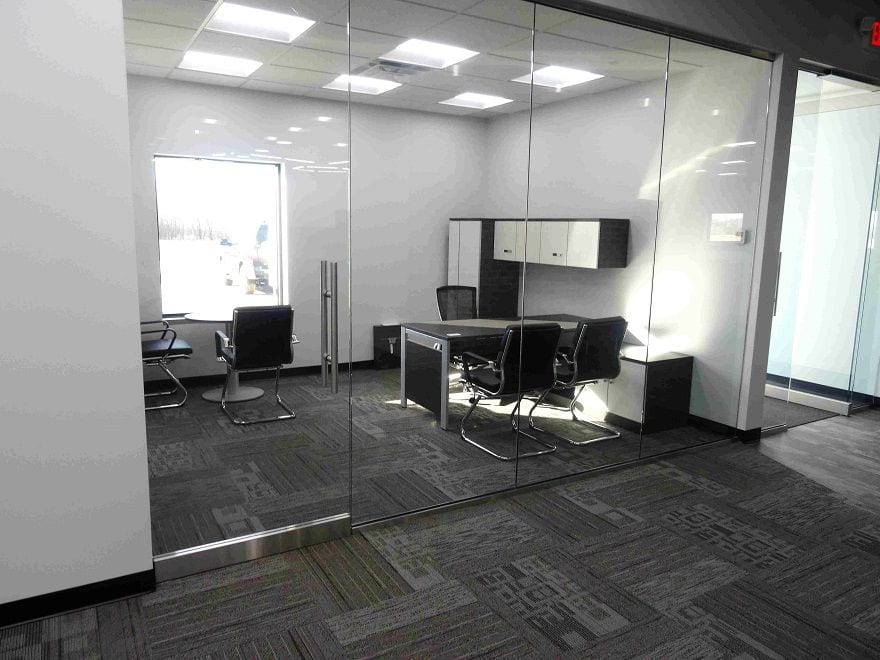 Here's a look at how glass walls and partitions can add that wow factor to any office design scheme:
Corporate branding opportunities
Glass walls can multi-task.  Vinyl lettering and decals of your logo create privacy and simultaneously support your branding campaign.  Most companies strategically place frosted film panels to block views at seating height or at eye level.  The possibilities of creativity are endless here.
Sleek design
Glass partitions feature a very slim profile allowing for a minimalist office design. It meets both aesthetic and ergonomic qualities complementing a wide range of décor and office furnishings.  From sliding glass doors, transom windows or fixed glass walls, it can be adjusted to suit your business requirements and are quite easy to maintain.
The beauty of natural light
Studies have shown that natural light contributes to the wellbeing of employees throughout the day vs. using artificial light.  Other benefits include increased productivity levels and natural light is also an energy saver which has the added benefit of minimizing impact on the environment.
Whether you are looking to do a modern, transitional or even a traditional office design, glass can be a cost-effective and low maintenance investment to consider.  You only have one chance to make that first impression.  We can help.  Call us today 1-888-304-3114.