Turtle Jack's Muskoka Grill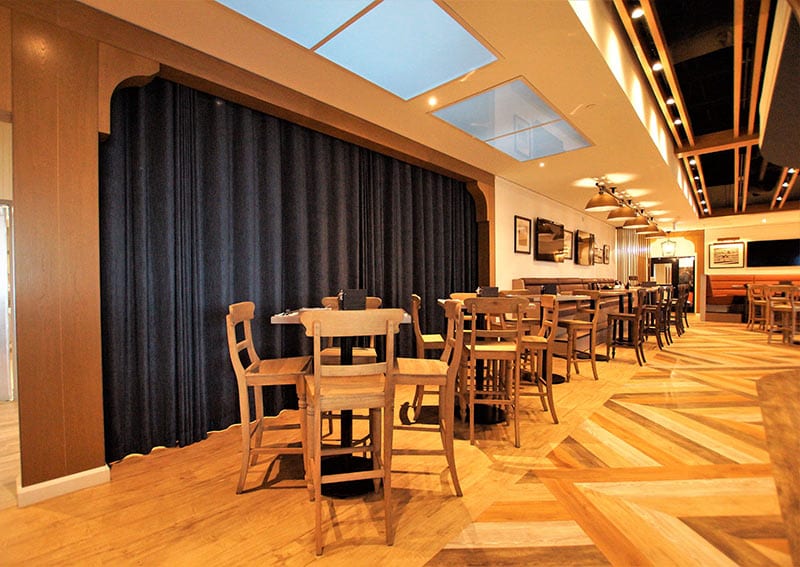 Turtle Jack's Muskoka Grill
Location: Mississauga, Ontario, Canada
Size: 18,000 sq. ft.
Turtle Jack's is famous for their Muskoka style grill, featuring gourmet burgers, ribs and wings. Each of their 19 locations celebrates family, friendship, and fun with its signature premium-casual dining experience.
Turtle Jack's hired WDI Group to manage their restaurant upgrades. We collaborated with a specialist restaurant design firm to create a unique restaurant interior, while providing product specifications, and managing all construction. The end result was a beautiful and inviting restaurant with a true-to-brand ambiance, as well as being highly space efficient in order to maximize the number of tables and occupants without looking cramped.
WDI Group managed the complete project, and was able to provide one point of contact for these key areas throughout the entire project.
Permit Acquisition
Construction Drawings
Project Management
Construction
Interior Design Coordination
If your company is interested in refining and optimizing their workspace into a model of efficiency and style, we want to hear from you. Our journey process begins with learning more about your company, its culture and its needs. We invite you to fill out the form to the right so that one of our agents can get in contact with you, and learn how we can be of assistance.