The Workplace Revolution: The Future of Work Looks Better for All
The office experience is evolving at an alarming rate because of the global pandemic.  Employers are understanding that with better technology and management we can all be productive and focused on achieving business objectives through the hybrid working model.  From flexible working to diversity-focused recruitment, the employee will be at the centre of coming changes to the workplace.
From discovering new ways to communicate digitally to leading with empathy, this year has taught us all important lessons that will influence the future of work in profound ways. It is about more than arcade games, ping-pong tables or snack vending machines when it comes to the employee experience: it's about building and sustaining a meaningful atmosphere for all staff, regardless of where they are.  Empowering staff and management to perform is built on a foundation of trust. While we have seen the gradual decline over the last 10-15 years, traditional management philosophies will no longer have a place in 2021 if businesses want to survive.  The one benefit it has provided is the opportunity to identify gaps in the way work is being done and that some levels of management are no longer required.  Cue in the Workplace Revolution.
With the hybrid model in place, we will see the workplace evolve more effectively than ever before. Middle management teams will also benefit from having more focus time instead of having micromanagement duties that do not yield positive or productive results. Employees who are mistrusted are more likely to question their own abilities, resulting in a reduction in autonomy. In comparison, organizations that have flattened their leadership structures because of remote working are becoming more profitable, with workers taking control of their task lists and handling their workloads according to their own preferences.  Putting the onus on staff empowers staff with greater responsibility to succeed and collaborate better with the other teams.
Nicola Harris, Global Principal People and Culture at Unispace explains that, "The real difference is mindset – management needs to understand that work is an activity, not a place. We need to put more trust in teams to carry out the tasks they are responsible for, no matter where they do them."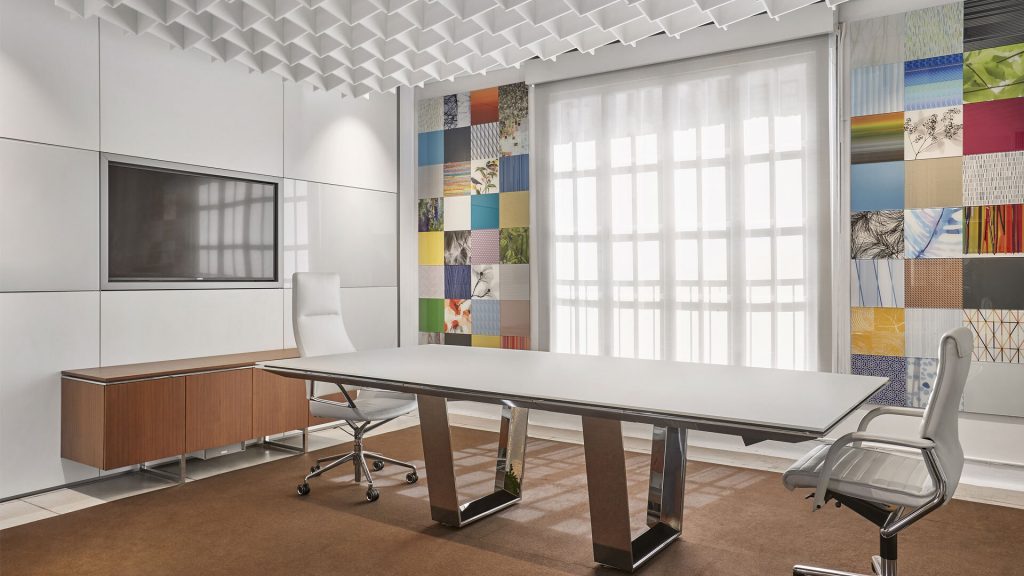 As a result, hierarchies are being eliminated to encourage staff to collaborate more and communicate directly with senior management teams.  This allows for a flat business model leading to business efficiencies and giving staff ownership on their responsibilities and empowerment to be more involved with departments and teams.  Companies can operate more efficiently with lean management processes.
Employers have a powerful opportunity to merge the best of remote work and in-office experiences in a way that benefits everyone as we look forward to 2021.
Get Employees Involved Like Customers
People now expect businesses to have highly customized digital experiences, thanks to the rapid development of mobile, social, and AI technology. As a result, businesses are striving to update their processes to increase customer loyalty, but have neglected to consider the employee experience in certain instances.  Companies need the appropriate resources to interact and connect with staff. Technology can be used to build more consumer-like experiences that profoundly involve workers during their career at an organization, from recruitment to onboarding and retention. Wherever they are, businesses must adapt rapidly to develop more meaningful and engaging employee interactions – just like we would when connecting with our customers.
Being Flexible is Critical
It's no longer reasonable to expect workers to work an eight-hour shift and do their jobs well in today's always-on, always-connected world. Workers need versatility to be effective, whether they are managing a global team throughout different time zones, working in a project-based role that is busier or slower depending on the season, or simply balancing personal and professional commitments during the day.  This is particularly true in the last year, as many workers had to deal with new struggles such as homeschooling children when schools were closed or coping with ill family members during the pandemic. Employers must trust their employees to complete tasks on the schedules that are most convenient for them and their teams, and they must have flexible opportunities to help them be even more efficient while preventing burnout.
Evolved Leadership
Leadership has taken on new significance as businesses continue to operate from home, and the position of people leaders has increased tremendously. Leadership today entails more than just achieving performance and increasing productivity; it also entails preserving company culture and acting as a support system for employees working across all platforms of the hybrid model. Employers are gaining insight into understand their employees at a more deeper level. Managers are able to lead teams with more empathy. Employers must reconsider how they grow talent in the aftermath of the pandemic, putting an emphasis on "soft" skills and leading with empathy and understanding.
Limitless Talent Sourcing
The work-from-anywhere model has uncovered new possibilities for efficiency and development. Employers who continue to use remote work in 2021 and beyond will have the potential to break down conventional barriers and tap into new pools of talent, resulting in a more creative, diverse, and inclusive workforce.  Companies can expand their quest outside urban centres and welcome untapped talent from new communities and geographies by developing a talent strategy without conventional boundaries like place.
Employers will have the ability to re-create the magic of the workplace in 2021. Offices will be reimagined as community hubs that will support a more hybrid workstyle focused on in-person communication and engagement.
The past year has seen rapid and significant change, which has radically altered the way we function. While this has posed many challenges, it has also opened new opportunities for businesses and workers to be more creative, find more balance, develop stronger leadership skills, and build a more diverse and inclusive workforce.