Test, Test, Test: Which Hybrid Work Model Works Best for Your Business?
By now, many companies are well underway into scheduling and planning for their staff to return to the office this year.  As organizations continue to embrace the hybrid workplace model, priorities and needs are also being addressed to ensure the safety and wellbeing of employees.  Through testing, companies can assess what the results yield and what works best for their organization.     
Pilot Testing
Seeing what works and what doesn't, is what a lot of companies are doing now to decide on how they can move forward effectively when migrating to a hybrid workplace model.  The outcome of a pilot is not "success" or "failure," but rather "learning," from the data generated, and the lessons acquired during the process.  Before implementing measurement tools to assess the pilot, the hard work comes from leaders and managers who must decide on what methods to test in the hybrid workplace.  First, they must begin with the fundamentals – key steps to experiment, learn and modify.  It will be important to find out what employees genuinely desire. Collecting employee data through monthly or bi-monthly surveys will ensure that proposed tactics are in line with employee needs and requirements. Regularly carrying out staff surveys to examine activity and responses in the office, will assist to determine how the piloted concept is well received… or not.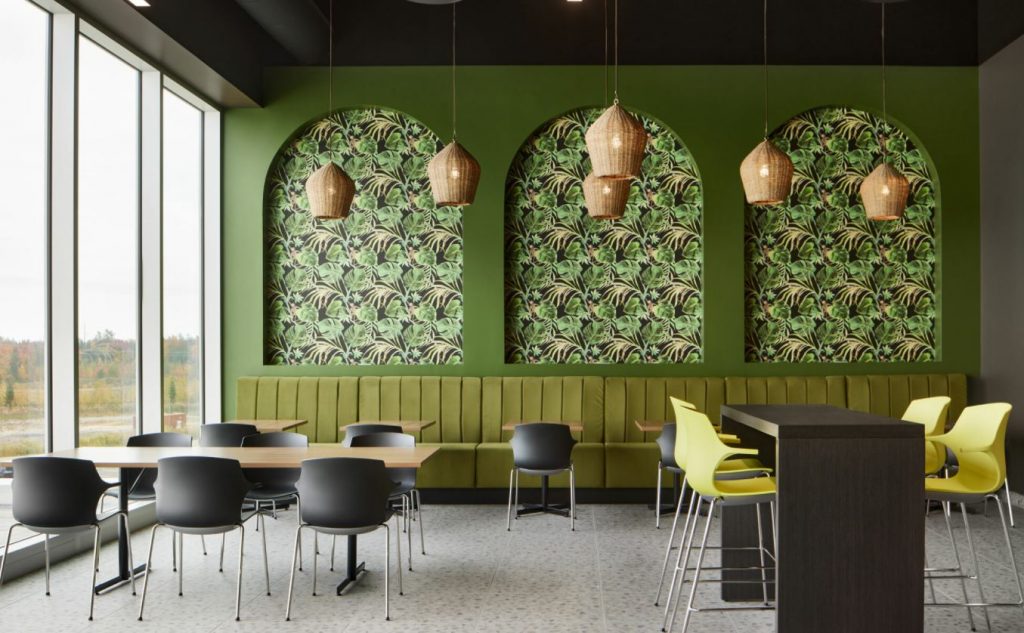 Many are still unsure how to start or what the best approach to take will be. Here are a few ideas to get your leadership teams headed in the right direction when implementing or planning a move towards a hybrid work model:
Start with Small Groups
One example of implementing pilot programs would be to start off with a small group of employees who are normally in the office at least 3 days of the week and 2 days remotely.  Let your staff decide on what days they want to be in the office and what days they want to work from home. By breaking up into small groups and rolling out these pilot programs with different departments in your organization, it will be easier to learn what works before investing in a large scale of new workplace models.  The goal is to define what works well in different departments before rolling out on a larger scale.
New Technology and Applications
Once decisions have been made based on pilot results, considering new applications or add-ons to the existing systems can prove to be quite useful.  Hybrid work can identify opportunities for the use of new technologies to learn more about collaborative behavior when staff is on-site.  Implementing new systems can provide new insights to ensure the efficiency and wellbeing of your staff when they are on-site.  Regular review of data analytics will help organizations to understand their staff and identify opportunities or gaps in day-to-day activities and procedures.
Focus on Flexibility
If companies want to recruit and keep top talent, they'll need to develop new ways to manage, engage, and assist team members successfully wherever they work as hybrid working becomes more popular.
According to JLL, six in 10 employees prioritizing work-life balance over salary and, supporting personal time will be a critical part of increasingly prevalent workplace wellbeing initiatives.
One in four companies are considering scheduling offline hours during which staff don't have to respond to phone calls or emails. Governments in Italy, Spain, France, and most recently Portugal, have enshrined the "right to disconnect" in employment law, with the European Parliament calling for other EU nations to follow.
Thanks to the global pandemic, these policies are also being practiced throughout business communities in North America.  It will be important for companies to understand this balance and have discussions with staff on what works best for them.
Organizations will have the opportunity to rethink workplace culture and how they will engage and support their staff as the hybrid work model continues to evolve.  Not to mention, hybrid workplace testing will aid in attracting the right talent required for company performance and long-term financial success. These new insights will help to reinvent what the new office environment will look like.  It will help prepare businesses globally for the next generation workforce.