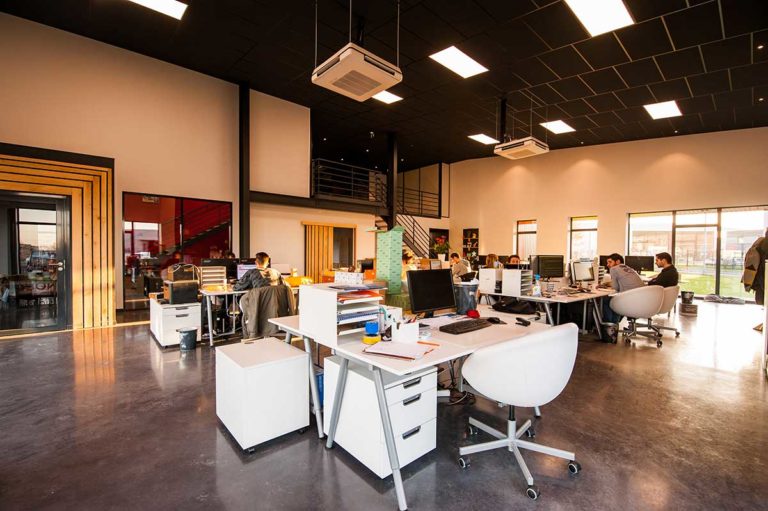 Following on from another of our blog articles,
Working Productively with Different Generations at the Construction Site
, since I started at WDI Group I listen almost daily to the team as they communicate with the various trades on our projects and it has come home to me how much goes into every one of them. Whether it is a simple 
office design
 project or the coordination of a complete office renovation, so many people are involved – and each stage of the project depends on completion of the scope before it. There's not just a generational overlap on every jobsite, but also multiple trades, and material supplies that require coordination through project management and brings together a kaleidoscope of personalities. The challenge every time is: 
are we working as a team
?
Essentially, every construction project has a team.  In fact, it is a team. Lumenlearning.com defines a team as "a group of people who collaborate on related tasks toward a common goal". In construction, the "related tasks" are the parts of the project that, using each individual's particular skill and/or training, completes a work stage on the project, and the "common goal" is a job well done and a happy customer. Everybody involved in the project is a contributing part of the team. To quote referenceforbusiness.com, "Some characteristics of effective teams are clear direction and responsibilities, knowledgeable members, reasonable operating procedures, good interpersonal relationships, and shared success and failures". Let's break that down:
Clear Direction and Responsibilities
This involves leadership and organization so that everybody knows what is expected of them and can do their job. Clear direction helps to prevent errors and misunderstandings, and when we all understand our responsibilities we can avoid confusion caused by gaps or overlap….and stay safe!
Knowledgeable Members
When we hire qualified trades for the job that needs to be done, it doesn't have to be done twice.
Reasonable Operating Procedures
Develop realistic project schedules and establish the communication structure so that the right people are in-the-know at the right time.
Good Interpersonal Relationships
The "kaleidoscope of personalities" on a jobsite can sometimes be a challenge, and so can working in a "live site" environment where the office renovation is happening while the business is still in operation around you! Building positive relationships with the trades and with the client right from the office design stage of the project can help to diffuse any conflict and establish a level of trust that will allow everyone to work together to solve problems and misunderstandings quickly.
Shared Successes and Failures
From the office design stage to the construction site we need to remember the positives and recognize a job well done. Use failures as a learning experience.
At WDI Group we understand that it "takes all kinds", and we are proud of our experience in coordinating the various trades. Let our team walk with you from the initial office design stage to the finished interior renovation! For a worry-free experience on your next office renovation, contact us today at info@wdigroup.ca, or call 1-888-304-3114.