Sustainable office design trends that our team love!
With the return to the office for most companies, our clients have been asking our consultants to recommend their favourite sustainable office design trends, here's what we came up with!
Reduced Packaging
A positive development in recent years has been companies attempting to reduce their packaging's environmental imprint. Chairs can be sent without backs to fit into a smaller box, while some also offer "Sofas in a Box" products to make stacking in warehouses and shipping trucks easier. Both methods allow for more stock to be packed into a single shipment, lowering carbon emissions and transportation costs.
Recycled Content
Recycled content in office furniture has several environmental advantages. For starters, the furniture has a longer life cycle than regular furniture because it is designed to avoid ending up in a local landfill after a few years. Most of the furniture designs are modular which means it can be repurposed to meet various needs and requirements.  Now that's dual ingenuity at it's best!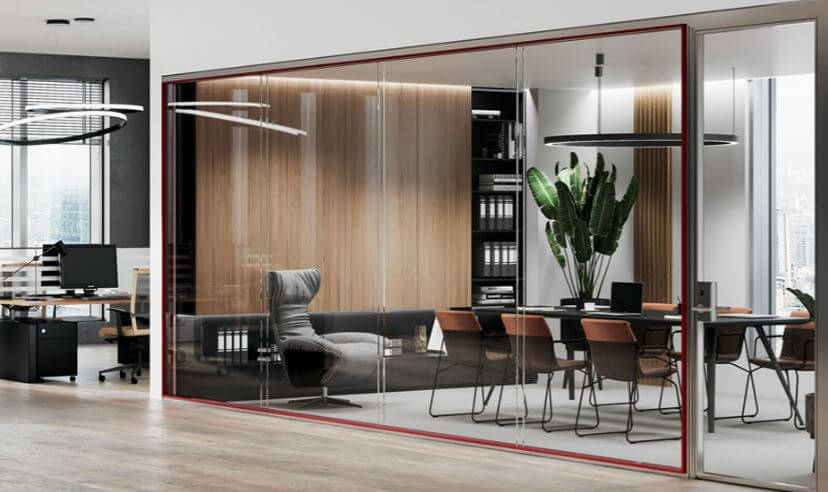 Take-back Programs
Herman Miller is a great example of this. They have a repurposing program that helps give new life to items in your organization that you no longer require.  So the old furniture you need to dispose of goes back to deserving non-profits within your community.  It offers your old furniture a new lease on life that would otherwise end up in the landfill.
Reduce, Repurpose and Recycle!
When evaluating an office fit-out, one of our favourite things to do is consider which components can be utilized in the new construction. Many people, for example, will throw out old tiles in favour of new ones when replacing an office carpet on a raised access platform, even though they may easily be replaced.
Many furniture items can be reused or rehomed if they can't be reused. We ask our clients to consider donating their old office furniture and equipment to give them a new lease on life and keep them out of landfills.
If all else fails, we dismantle and recycle as much furniture as possible. Most products now include recycling instructions that explain how they can be recycled.
Because of the numerous benefits, an increasing number of businesses are opting for sustainable options in the office.  It is not only a matter of conserving the environment; we will also be safeguarding our health by utilizing sustainable workplace furniture, which will be free of hazardous and harmful components.
Durability is another feature of sustainable office furniture, which means more cost savings in the long run.
Speak to one of our consultants today!