How Construction and Design Technology Advancement Will Reshape the Project Delivery Process
This year will be unlike any other for the construction industry, with the landscape rapidly changing in a post-COVID environment and technology poised to support businesses' innovation and operational efficiencies in ever-increasing ways.
From material improvements to modularization advancements, this year has been a year of creativity. However, last year will certainly be remembered as a watershed moment, a year when construction technology, in particular, advanced from a nice-to-have idea to an essential management tool.
The industry's acceptance of Building Information Modeling (BIM) as a collaboration method, for example, has gotten a lot of traction. The creation and sharing of design sketches among all parties, down to the subtrades, has not only proven to be successful, but it has also added new levels of innovation and even possible cost savings by enabling all participants to imagine how the project will come together. However, more recently, this platform has become a springboard to launch higher technological advancements into the market.
Construction companies globally are dealing with old and new problems as technology adoption accelerates due to demand and necessity. These include changing safety and separation requirements; supporting remote workers; ever-changing organizational processes, supplier, and project management requirements; and a renewed emphasis on the environment with improved sustainability throughout the project lifecycle.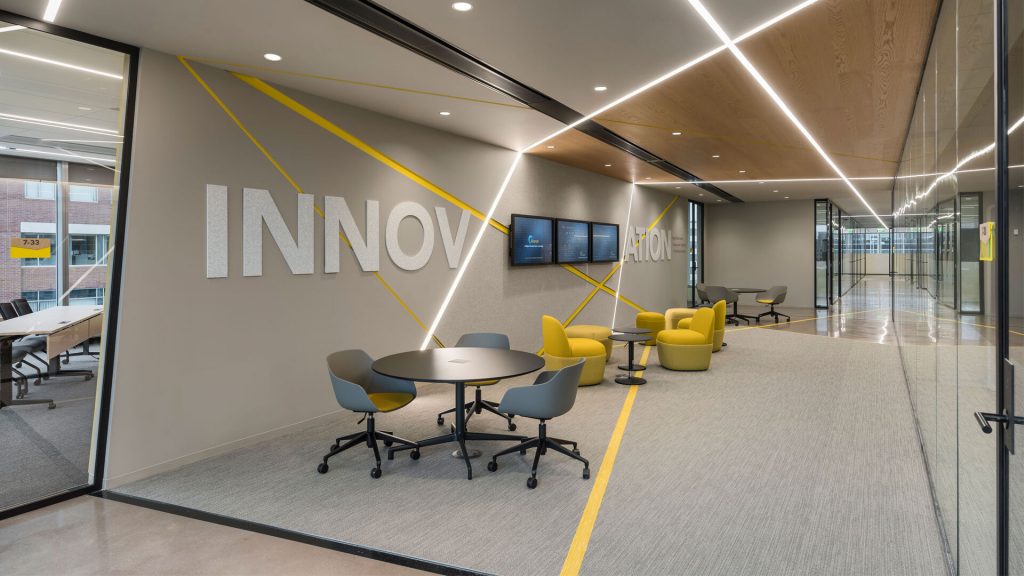 Improving project management tools in 2021 will be taking a greater part in supporting the construction industry in elevating all these variables, allowing for greater alignment through the multiple phases of the construction model as it transitions toward a new operating model. This will lead to the development of healthy and more sustainable workplaces, a more resilient market, and workforce upskilling.
Recently, Unispace entered into an agreement with OpenSpace, a premier construction technology provider who uses navigable 360-degree views of construction sites using artificial intelligence (AI).
"Our clients can now monitor the construction progress virtually from the comfort of their office chair…or beach chair."
– Vincent Poon, Regional Principal, Design – Digital Integration at Unispace
The solutions-based platform offers a way to complete building projects more effectively and reliably while lowering costs and margins for error. This has been proven to be a value-added resource especially during the pandemic helping teams to collaborate virtually and resolve issues in an efficient and safe manner.
Improved Project Visibility Each Step of the Way
Since the pandemic, the construction industry has been challenged with not being able to meet clients face-to-face or on-site.  Using applications like OpenSpace technology provides transparency, and clarity for each step of the design and construction process.  Having a 360-view of construction projects allows the builder to create a virtual prototype for the client.  A panoramic overview allows clients and projects teams to identify even smaller details that may have been otherwise missed before bringing the concept to life in the real world. This advanced automation brings a more laser-focused approached to further reduce errors and risks while strengthening project team performance. 
One thing that's clear, COVID-19 has accelerated a technological transition that has forever changed the demands of the workplace across the entire economy. Companies who research and implement evolving construction technologies reap the benefits of enhanced efficiency, improved teamwork, and on-time and under-budget project completion, resulting in higher profit margins.