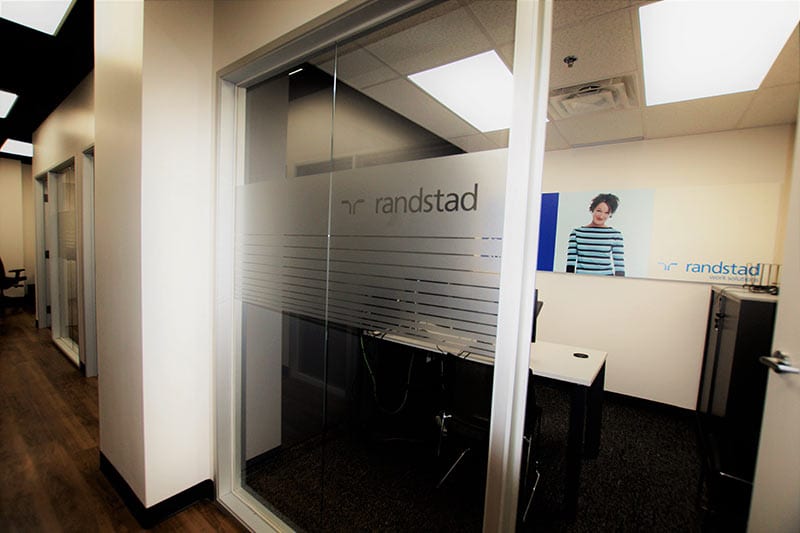 Randstad
Location:
Burlington/Guelph, Ontario, Canada
Size:
20,000 sq. ft.
Founded in 1960, Randstad has grown into the second largest staffing company in the world, with over 50 locations across Canada alone. Randstad currently works with over 60% of all companies listed on the TSX, and continues to work with some of Canada's largest employers.
Randstad recognized a need for a professional commercial design and construction firm to take on their Burlington office fit-out. As a trusted and longtime partner, WDI Group was once again brought into the project to deliver another cost-effective design that matched all the required criteria. The result was a functional, bright, modern, and cost effective solution. The Burlington Ranstad project was an overwhelming success in the eyes of the client, and also WDI Group.
WDI Group managed the complete project, and was able to provide one point of contact for these key areas throughout the entire project.
Space Planning

Permit Acquisition

Construction Drawings

Interior Design

Feasibility Study

Project Management

Construction

Space Planning

Architectural & Engineering Design
If your company is interested in refining and optimizing their workspace into a model of efficiency and style, we want to hear from you. Our journey process begins with learning more about your company, its culture and its needs. We invite you to fill out the form to the right so that one of our agents can get in contact with you, and learn how we can be of assistance.