Positive Outlook for Office Construction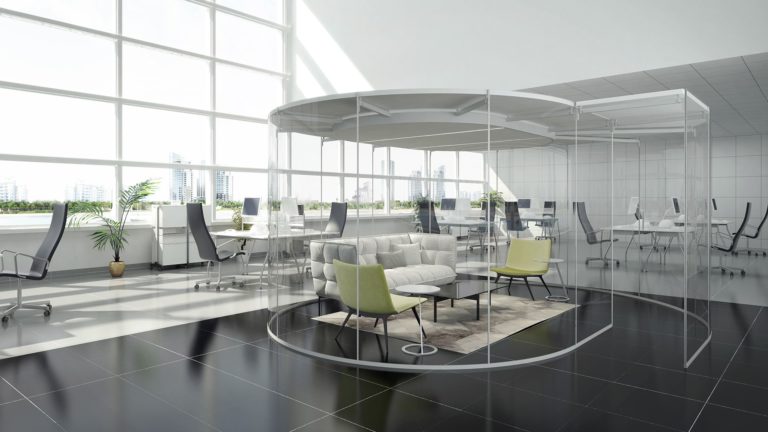 According to a recent article by Jared Menkes, Executive Vice President of Menkes Development, even though the pandemic has affected our communities, we will also be seeing many sectors resume business and continue to flourish again. Very promising especially for the office space market.
Specifically, in the Toronto market, Menkes continued that the development industry thinks long-term, and developers have a number of plans for the city, including 26 transit stations along the Eglinton LRT, 12 office buildings in the city are under construction, eight million square feet of new industrial space, 80,000 high rise apartment units, 26,000 low-rise homes, and a slew of infrastructure and government projects.
"Construction projects take years to complete and because of that I think that this pandemic is a blip in the overall construction market for us."
Jared Menkes, Executive Vice President of Menkes Development.
So what does this mean for design and construction firms?  With people returning to the office in a varied business model, architectural and construction firms need to be more tactical in their planning with clients as staff re-enter the workplace. By being adaptable in design and strategic planning techniques, design and construction specialists can help to future-proof the work environment.
Ryan Caffyn-Parsons, Managing Director for the Americas at Unispace says, "Work is no longer a place."
Caffyn-Parsons describes that the pandemic has changed the commercial real estate landscape dramatically. Companies are searching for ways to incorporate emerging technologies, boost employee interactions, and drive corporate culture as they prepare to return to work.  
He also sees three emerging groups who are looking at new ways of operating business:
Traditionalists: With a low investment in virtual working and a higher investment in physical work environments, this community strongly values the in-person work environment.
Progressives: Flexible workplace environments that encourage workers to work from home or in the office. This group endorses the hybrid work models where investment is divided evenly between virtual and physical environments.
Visionaries: This cohort believes employees who come into the office when required benefit from environments that promote autonomy and remote work.  They are keenly aware that a considerable amount of money is spent on technology to develop the virtual environment and monitor efficiency and performance.
Workplace design will be crucial in establishing and re-establishing a positive culture. Progressives and visionaries are likely to take a hybrid approach to work, using their offices to foster emotional bonds, promote teamwork, and generate unique experiences.  They will repurpose their spaces to promote new work styles, while traditionalists can keep their existing spaces with covid safety guidelines in place. Executive leaders will need to communicate closely with their respective management group in both cases if they want to have a say in layout and design decisions.
Workplace versatility will be essential in the future.  Test fit plans to determine what will work in an office area will need to be experimented on for short periods of time to test out new techniques and models.  By repurposing space for staff, this will help to improve partnerships, teamwork and culture.