Making room for a better way to work
As many organizations adopt to the hybrid work model, leaders can't help but to wonder exactly what that will look like and what the new office norm will be?  We already know there is no set answer to this question.  Organizations instead are looking at how to utilize their existing office space creatively in a manner that suits their type of business or industry.  Office space density needs to be examined carefully as organizations move to more hybrid office options. 
To reimagine offices, a transformative approach will be required. Rather than progressively changing the existing footprint, businesses should rethink how much and where space is needed, as well as how it encourages desired outcomes for collaboration, productivity, culture, and the workplace experience. This strategy will also raise the issue of where offices should be placed. Some businesses will keep them in big cities, which many see as necessary to recruit young talent and foster a sense of community and enthusiasm. Others may choose to relocate their headquarters from the city to the suburbs.
These are all new concepts that companies have explored and are beginning to embrace to adapt the changing business environment.  Leaders are making the necessary changes now to adapt to a more cohesive workforce.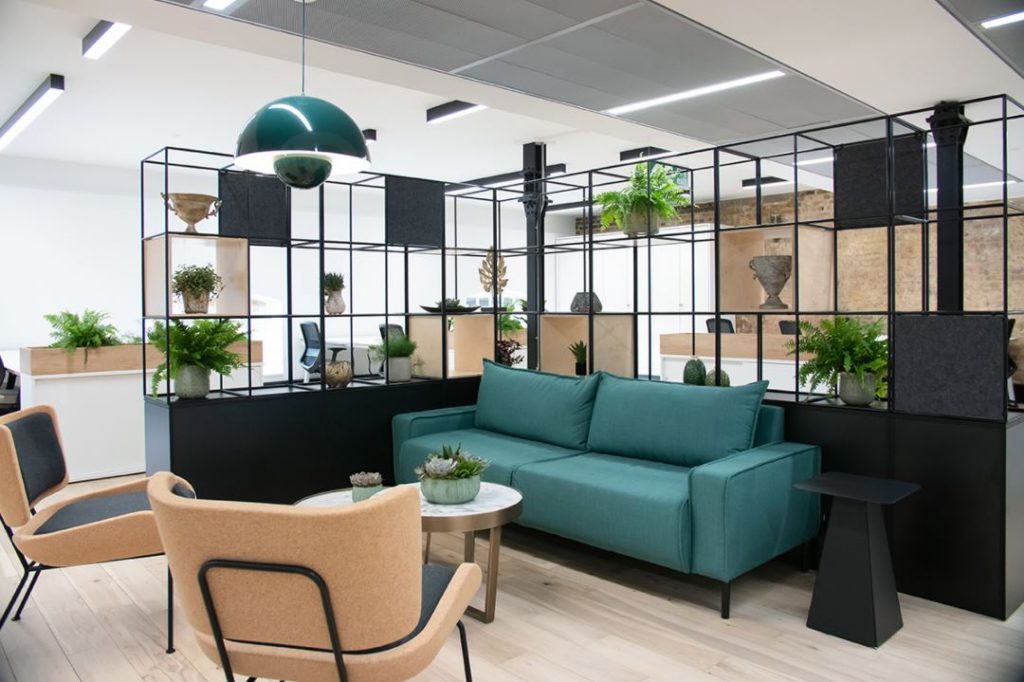 Here are some ways that companies are changing their physical office space:
Rebranding
Many companies are looking currently as a perfect opportunity to rebrand their organization.  Many leaders are bringing staff and management teams together and are taking advantage of revising their company's vision and mission statement.  By investing in these initiatives, it can help to strengthen the team across the entire organization.  Leaders need to seek opinions from their staff and manager to build a stronger office culture.  Team building events can help make these rebranding initiatives more relatable and bring staff together in a collaborative environment.  Other ideas include sponsoring off-site events with influential speakers or coaches who can partake as part of the rebranding plan and strategy.
More Space Dedicated to Group Working
With more people working remotely the need for private office spaces is reducing so the existing office space is being transformed into more open office spaces and conference rooms to accommodate large group meetings and hotelling options.  When people are scheduled to be in the office, the need for team collaboration is a paramount concern.  Establishing flatter organizations allows staff to easily approach senior management and breaks down the barriers of traditional office hierarchy.   
Invest in Technology Infrastructure     
As more hotelling and hotdesking options are growing in popularity, many companies need formalized systems to organize their employees who are coming into the office.  Reallocating capital that would be invested in more office space is now pivoting towards employee wellness and being coordinated around the concept of a team. With virtual connection becoming more commonplace employers are looking to secure that both remote and in-person meetings are secure and engaging. Investing in innovating AI systems like digital concierge systems and desk booking enhance the office experience who will require to book meeting spaces, locker storage, parking, meals and workstations.
Employers throughout the world are experimenting with bringing their employees back to work, and leaders must move quickly to ensure that workplaces are both productive and safe when they return.
Organizations must take advantage of the opportunity to break free from the unproductivity of the past by letting go of ineffective old practices and processes. A well-planned workplace can be used to reimagine a better experience for employees, as well as boost collaboration and productivity while lowering expenses. That kind of change will necessitate fact-based transformational thinking. The goal of this reinvention will be the same as it has always been for progressive companies: a secure atmosphere in which employees can enjoy their work, interact with their coworkers, and achieve their organizations' goals.