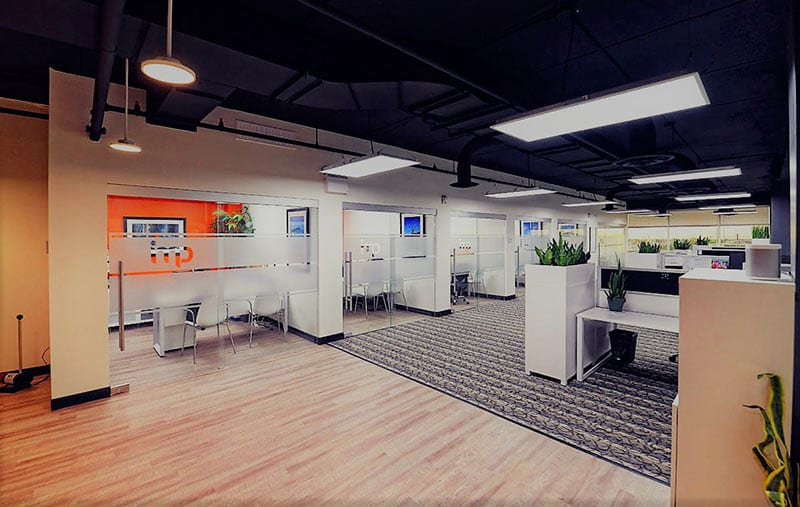 IMP Digital Marketing
Location:
Burlington Ontario, Canada
Size:
3,000 sq. ft.
Since 1997 IMP has been focused on delivering quality media, web, and digital marketing services to clients across Canada. As a growing agency, IMP moved into a brand new office tower located in Burlington, Ontario, which needed to be finished. IMP hired WDI Group to design, construct, and furnish a unique office space that would fit the workflow of IMP, as well as bolster the creativity and communication within the agency. Through the use of glass walls and doors, bright colours, and efficient planning, the office was transformed into a highly creative and collaborative space, featuring open ceilings and large hanging light fixtures to add a modern touch of style. WDI Group managed the complete project, and was able to provide one point of contact for these key areas throughout the entire project.
Space Planning
Permit Acquisition
Construction Drawings
Interior Design
Feasibility study
Project Management
Construction
Space Planning
Architectural & Engineering design
Furniture Supply
Furniture Installation
If your company is interested in refining and optimizing their workspace into a model of efficiency and style, we want to hear from you. Our journey process begins with learning more about your company, its culture and its needs. We invite you to fill out the form to the right so that one of our agents can get in contact with you, and learn how we can be of assistance.