How Companies are Investing in Wellness for Employees Post-covid
Workplace wellness is the process of improving a workplace for the employees' health, happiness, positivity, and overall well-being. Making workplace wellness more than just a phrase needs thought, consideration, and strategy. Increasing employee happiness, on the other hand, improves all other metrics.
Discounted fitness memberships or lunchtime meditation sessions are being phased out in favour of more holistic programs that provide mental well being, nutrition, which include offering varied hybrid work models for employees.  How can we keep a business culture alive and well when the office is barely half-filled now that some people are returning to work? Are there methods to reduce stress and avoid the employee burnout culture that has developed during our time away from the office?
The office will continue to play a crucial role in employee health and wellness as we move toward hybrid work models. Companies are considering office design designs that include community spaces rather than single workstations. Employers can assist employees feel like they're part of a team, while specialized spaces such as pods or silent zones will allow other employees to find quieter office areas to focus.  By ensuring that employees are engaged and empowered this will help to nurture a healthy workforce and improve overall staff performance and productivity.
The way a company embraces its culture, brand, and values has a noticeable impact on the company's bottom line and its employees. Employees are more likely to stay with a company if they have a choice in their workspace and schedule. These solutions foster trust, autonomy, and wellbeing, resulting in healthier and happier people at work.  We may never work in an office full-time again, but imaginative ideas to entice people to return are critical factors to consider.
Office Outlook for 2021
In January 2021 according to JLL Research, evolving employee expectations are driving wellness initiatives. Employees now prioritize work-life balance over a comfortable salary, and three out of four expect their employer to support their health, wellbeing and nutrition.
Today, we are seeing businesses having to pivot and adapt to these changes to maintain a healthy work-life balance environment.  Employers are putting together return to work strategies and have recognized the impact that the loss of face-to-face interaction can have on mental well-being.  However, they have also seen how successful virtual or remote work can be for some staff members too.  Leaders should consider their company's mission and strategy, as well as their employees' preferences and work styles while assessing these prospective workplace solutions.  Organizing workspaces to accommodate the unique benefits for learning, socializing and collaboration will be a part of the new office norm.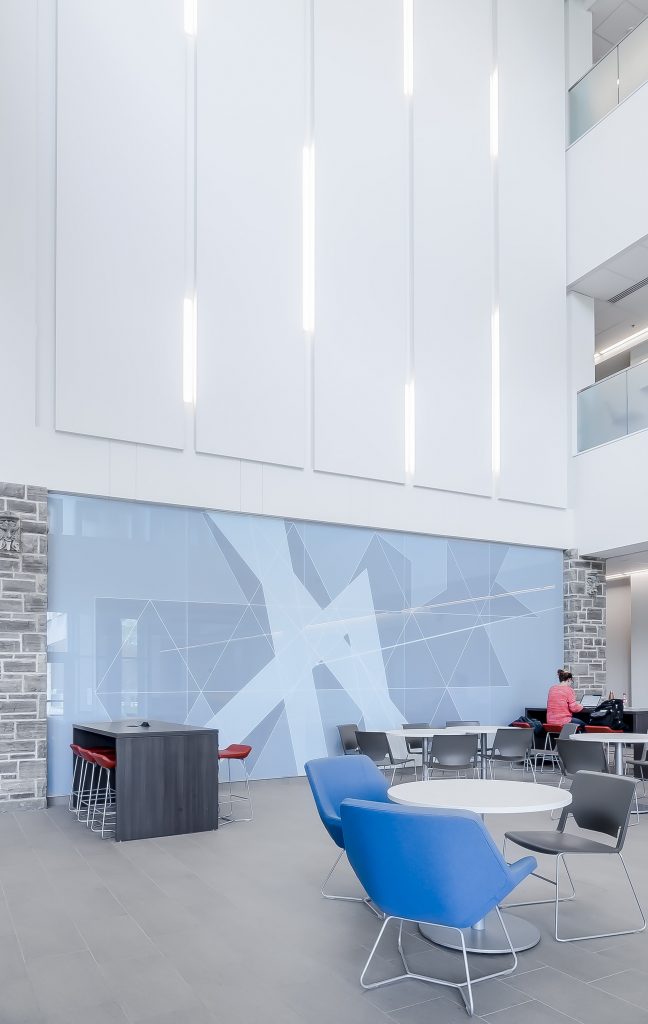 Offering Choice to Empower Your Staff
Creating a work environment that allows employees to choose how they want to spend their days is increasingly becoming the norm. It's a mix of open and closed workspace in the office, allowing team members to work in an optimal office environment for that day. People need a place to recharge, and communal places provide that choice for both introverts and extroverts plus everyone in between.  Different types of meetings and participant preferences can be accommodated in meeting venues ranging from classic boardroom styles to a lounge atmosphere.
A New Way of Work
As businesses continue to navigate their way through new business operations models and different employee strategies, company programs have realized the value and importance of offering a more personalized experience for their staff. Organizations are continuing to find better methods and ways to better understand their staff and support them.  People spend a significant time working whether virtually or on-site.  The concept of workplace wellbeing through design might be as simple as creating a quiet zone in a huge open office. A room that incorporates natural elements such as sunlight or fresh air. A space for employees to disconnect from meetings and engage with coworkers face to face.
Rejuvenating Office Culture
Reshaping the workplace dynamics to reduce job stress and keep staff healthy and more productive will be a key factor in 2021. Encouraging choice, flexible schedules, days off, and vacation will help staff to maintain the balance of work and personal life.  By implementing these options for staff will also help to reduce employee burnout in the long run.  Employee burnout has a significant impact on an employee's health and productivity, producing a vicious cycle that can cost an organization millions in lost productivity. Not to mention, investing in employee wellness will be a key driver for companies to attract and maintain talent in the long run.
We are still in the early stages of adapting to the new office environment and only time will tell what other factors companies will have to consider as we go through this corporate adventure ride of the new workplace.  One thing is certain, all companies have to look within to see what wellness strategies work for their staff and overall organization in order to be successful in 2021 and beyond.