Global Business Services Company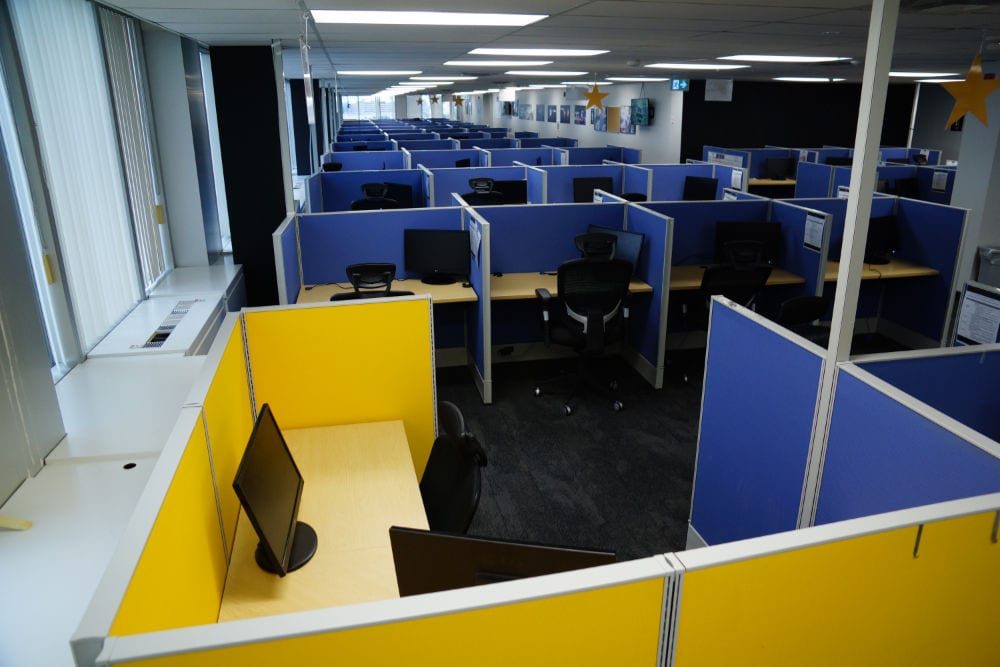 Location:
  Mississauga, Ontario
Size:
34,000 sq. ft.
WDI Group helped this multinational customer engagement management and technology firm to update their work environment and provide services in design, construction and office furniture. The workspaces that WDI Group has designed create an atmosphere of exceptional customer engagement, accelerated digital transformation, and delivered, actionable results. This project required complete design, construction and furniture services of the 6
th
floor, with tight timelines.

This included installing UPS and generator backup. The client then required the 7

th

floor for a new account. To make this happen, WDI Group quickly installed 135 new workstations in the 3

rd

floor space, while the 7

th

floor was designed and fitted out with training rooms, lounges, a cafeteria, and 300 workstations.

WDI Group managed the complete project, and was able to provide one point of contact for these key areas throughout the entire project.
Space Planning
Interior Design
Project Management
Construction
Furniture Supply
Furniture Installation
If your company is interested in refining and optimizing their workspace into a model of efficiency and style, we want to hear from you. Our journey process begins with learning more about your company, its culture and its needs. We invite you to fill out the form to the right so that one of our agents can get in contact with you, and learn how we can be of assistance.