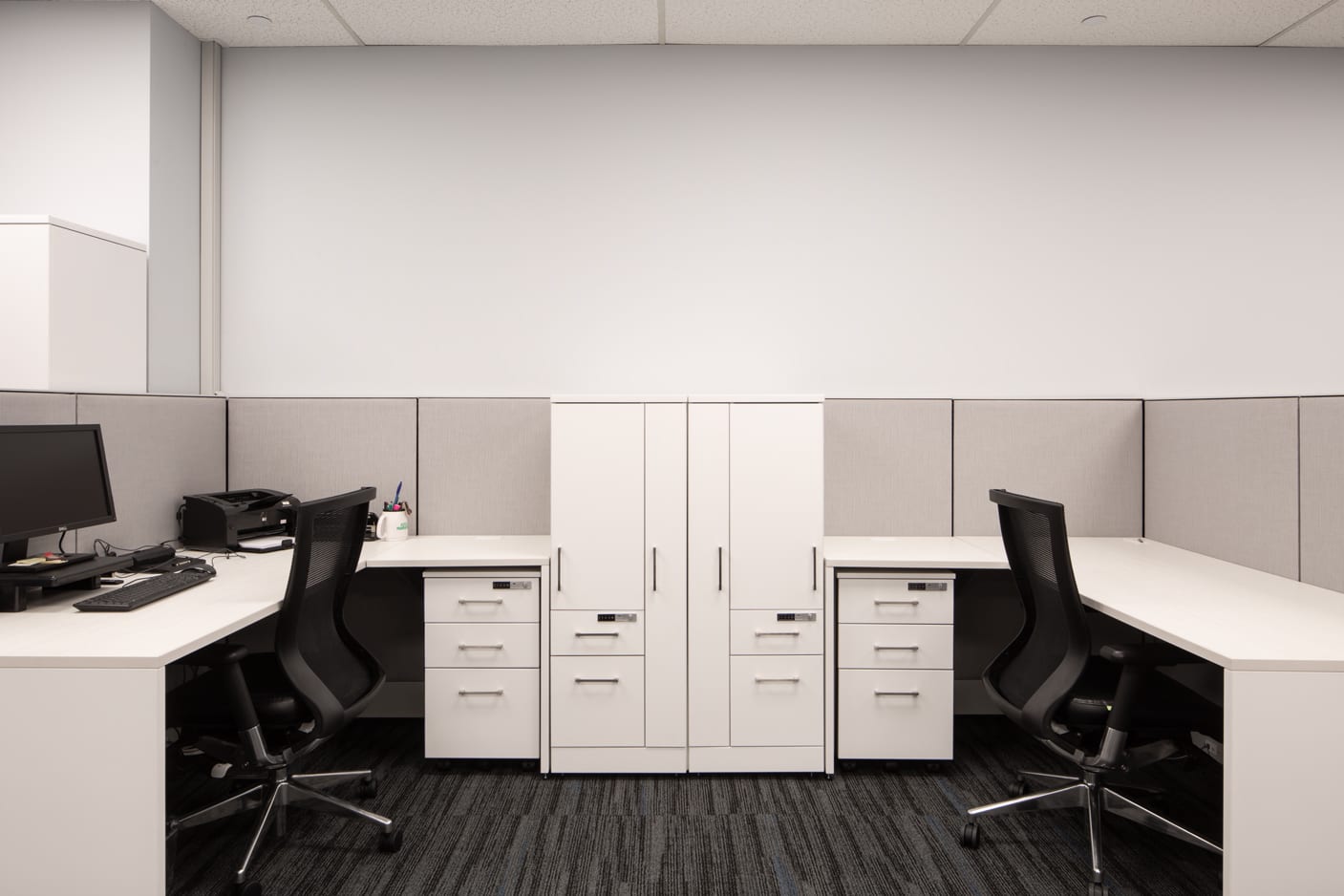 EmersonLocation:
Brantford, Ontario, Canada
Size:
17,800 sq. ft.
Emerson is a leading technology and automation solutions provider that got its start in 1890, in St. Louis, Missouri. The company is renowned for having solved the most complex industrial, agricultural, and global challenges through technology and ingenious engineering. Emerson's focus is on automation, data collection, manufacturing and innovation of industrial and consumer level products.
Emerson's Brantford, Ontario location needed an upgrade to better utilize their current work space, while allowing employees to work more efficiently. As a long-time and highly trusted partner to Emerson, WDI Group was once again called to help with the interior design of the building. We immediately set out with a high efficiency space plan, and jumped right into demolition. The flooring in the space was upgraded, walls removed and added, and new paint was selected and applied. Each workstation also received an upgrade, with all new Artopex workstations being assembled and installed in the space.
WDI Group managed the complete project, and was able to provide one point of contact for these key areas throughout the entire project.
Interior Design
Construction Management
Glass Walls
New Furniture (workstations only)
If your company is interested in refining and optimizing their workspace into a model of efficiency and style, we want to hear from you. Our journey process begins with learning more about your company, its culture and its needs. We invite you to fill out the form to the right so that one of our agents can get in contact with you, and learn how we can be of assistance.