Applying Strategic Agile Work Methods to Survive the COVID-19 Recession
Many of our customers and communities are looking forward to reclaiming and recapturing life experiences that will be provided in 2021. Although we are all continuing to deal with the effects of the COVID downturn and other factors that may bring, slowly but surely, things are starting to look cautiously optimistic, perhaps for the better.  For everyone, focusing on people's needs and expectations is the answer to a successful return to a normal life especially at the workplace.
Just after the COVID-19 outbreak, developers and organizations struggled to balance the challenges of economic crisis, social equity, and climate change while trying to figure out how to reset for the future.  This left many wondering what opportunities were available to clients for them to increase the value of their real estate in a post-pandemic world?  In response to this unprecedented global crisis, places we frequently visited or stayed at were abandoned and shutdown almost immediately.  Suddenly, we worked and lived while seeking refuge all in one place – at home.  The pandemic caused a sudden halt in demand for almost all office space, forcing widespread acceptance of work-from-home systems and resulting in an unparalleled increase in sublease availability. While there has been plenty of speculation about the office's future, hard data has been scarce because most tenants have chosen to postpone decision-making and re-entry until mid-year 2021.
According to researchers at JLL, while many  businesses are still researching the long-term feasibility of remote work, others have expressed an interest in making distributed work more permanent, either via hub-and-spoke models or hybrid work programs.
JLL surveyed over 2000 office tenants and learned that one message was clear: Tenants will expect their buildings to be health and wellness focused. Even before the pandemic, health and wellbeing were becoming more important topics for office tenants, but this trend has accelerated in the last year.  If companies and landlords expect office occupancy to grow, they must consider their employees' overall health as part of the overall workplace strategy.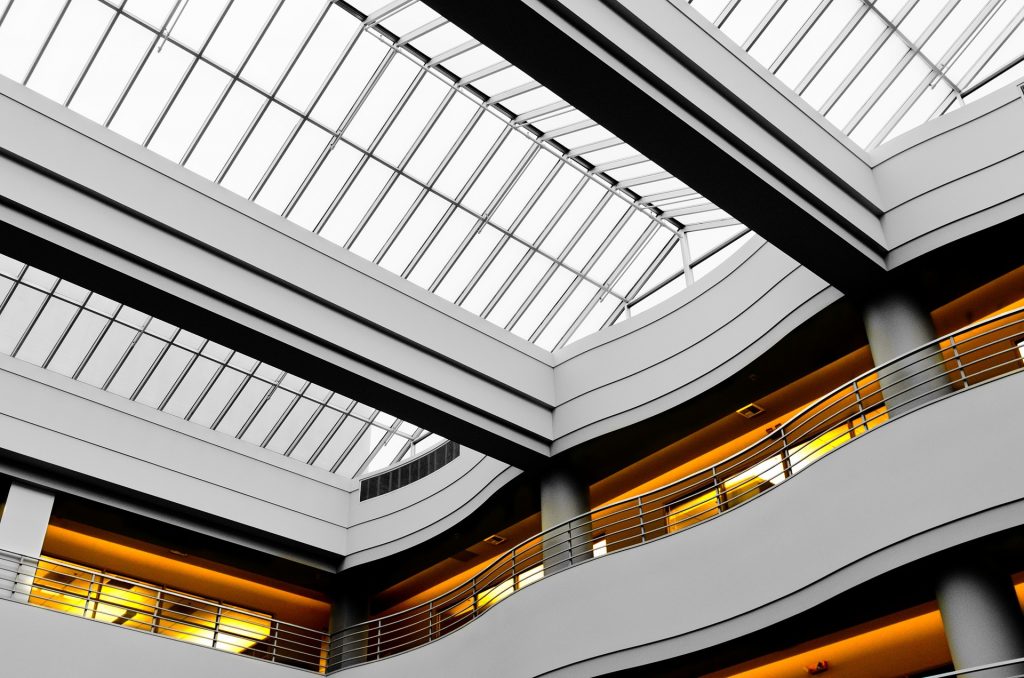 Unispace, a global design firm, believes getting through a recession necessitates a multi-faceted approach that may include cost-cutting, new revenue opportunities, reorganisation, threat management, and meticulous preparation in all areas of the company. It also necessitates a delicate combination of strong determination and the ability to adapt instantly.
Real estate executives around the world have been pondering how to change their portfolio in response to two primary factors:
1) profit pressure if sales are impacted by the pandemic.
2) the number of people willing to work remotely long-term. 
Presenting to your board a quick cost-cutting plan can be enticing but should be considered very carefully. Although many businesses see the opportunity to get rid of offices, entire floors, or even whole buildings, doing so could turn a short-term solution into a long-term problem if circumstances change.
Before making drastic decisions to permanently reduce office space, the company recommends looking at other options to utilize the space:
Expanding or revamping employee resources within the space
Reorganize the workspace to make it more inviting to employees adding a videoconferencing zone, focus areas, creativity rooms, and larger kitchen and dining areas.
Consider sub-leasing excess space if the lease agreement permits
Making the workspace available to customers, university students, as a spin-off space or incubation centre, or even for community use.
Workplace Pilot Programs
Trialing new ways of working provides the ability to create a custom designed pilot office environment with the end goal of providing an outcome-based view for the most efficient and effective way to improve existing work methods. 
With so much uncertainty surrounding what type of space companies will require, for how many people, and for how long, testing out work environments could provide as valuable insight for the future workplace. 
Companies that accept the potential benefits of a post-COVID-19 environment will be rewarded with a more active and robust workforce, as well as increased profitability.  We can improve on our opportunities to work in better buildings, in more convenient places, and with improved outcomes in 2021 with the right approach and investment.