Key Factors to Consider for a Return to Workplace Strategy
As we start to see the dust settle with the global pandemic, it is time to think about returning to the office.  What will that look like?
We've seen in the past year that everyone's top priority has been crisis response, with a focus on health, safety, essential services, and job and education virtualization. Now, leaders are focusing on the next set of workforce concerns as they plan for the recovery and as companies emerge from the reaction phase.
It's not just a return to traditional business practices. The global pandemic has made it both necessary and possible for businesses to reengage with their staff and redesign their workplaces. To that end, design and construction firms are now working with clients on their return to workplace strategies post-covid.  The tension between preparing for a return to former activities and routines while simultaneously accepting the new working standard, is likely to be the largest difficulty organizations will confront during the recovery stage.  Many workforces showed resiliency throughout the pandemic, but it's vital to remember that change is tough and not easily achieved by many.  As lockdowns come to end, it will be even more important to establish a solid return-to-workplace strategy to ensure a smooth transition. Management and HR leaders must work together to determine how they will begin recalling their staff to work while maintaining their safety.
While some people prefer working from home, others may find it uncomfortable or ineffective outside of the office. How leaders accommodate and balance these conflicting expectations will determine the organization's future reputation. Despite the unpredictability, one thing is certain: consumers, employees, suppliers, and other related business partners are making observations on how this will all transpire in the long run.  New ways of working must be investigated, and smart workflows must be implemented.
Some companies like Unispace got ahead of the curve last fall and benefited from obtaining some key learning and insights on getting their staff back to work safely and applying these initiatives to support their offices globally as they started to open back up. 
How businesses handle the recovery might define their brands among employees and customers, shape their reputations for years to come, decide their future competitiveness, and ultimately determine if they are operating as a socially responsible organization. 
Long-held beliefs about how work should be done and the function of the office will be called into question by leading organizations. There is no such thing as a "one-size-fits-all" solution. The answer will vary depending on what talent is required, which roles are most critical, how much collaboration is needed for excellence, and where offices are currently located, among other considerations.
Even within a company, the answer may vary by geography, business, and function, thus establishing what will be required in the future must be a collaborative effort involving real estate, human resources, technology, and the business. There will be difficult decisions to make, and a leader must be empowered to lead the effort across all areas and businesses.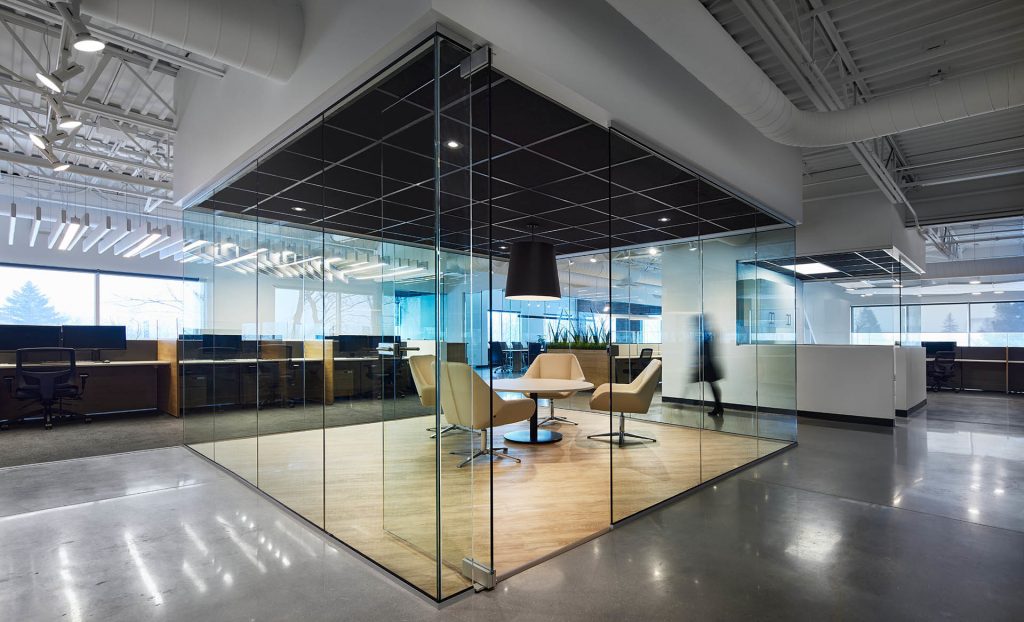 Here are some ways to effectively reimagine workplace strategy and consider what the future role of the office will be like for your company:
Reorganize Workflow
Organizations had to adjust to continue collaborating and ensure that the most critical processes could be carried out remotely during the lockdowns. Most have simply replicated what was done prior to the pandemic by shifting existing processes to remote work environments. For certain businesses and procedures, this has worked effectively, but not for others.
Companies should also consider its values and culture, as well as the relationships, activities, and routines that support it. For example, a company that focuses on talent development should consider whether little moments of mentorship that occur in the office might continue spontaneously in the digital realm.
Reinvent the Office Footprint Strategically
To reimagine offices, a transformative approach will be required. Rather than progressively changing the existing footprint, businesses should rethink how much and where space is needed, as well as how it encourages desired outcomes for collaboration, productivity, culture, and the workplace experience. This strategy will also raise the issue of where offices should be placed or not.
Recreate Workspaces to Support Interactions that Cannot Happen Remotely
We all have images in our heads of how a normal office should look and feel: a mix of private offices and meeting rooms, activity and game areas, kitchens and cafes, and common touch-down areas.  Few offices have been created with the objective of supporting certain organizational goals. Although offices have evolved in certain ways over the last decade, they may need to be completely redesigned and modified for the post–COVID-19 era.
Organizations could construct workspaces expressly for the types of interactions that cannot be done remotely. Should 80 percent of an office be devoted to collaboration rooms if the primary goal of the space is to support specific moments of collaboration rather than individual work? Should all employees who work in cubicles and rarely have to attend group meetings be required to work from home? Are working spaces closer to where employees live a preferable solution if office space is only required for individuals who cannot do so? There are just a few questions companies should ask their respective departments or teams for consideration.
The Time for Change is Now
A well-planned return to the workplace can be used to reimagine their position and provide a better experience for employees, as well as boost collaboration and productivity while lowering expenses. That kind of change will necessitate fact-based transformational thinking.
Finally, the goal of this reinvention will be the same as it has always been for progressive companies: a secure atmosphere in which employees can enjoy their work, interact with their coworkers, and achieve their organizations' goals.